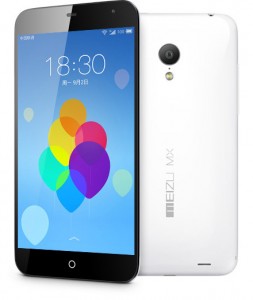 Over the last few years, the smartphone market has greatly changed. Major mobile phone brands like Samsung and Apple have been leading the premium smartphone market with innovative and captivating products and designs – but all that has been lately matched by other upcoming mobile phone brands.
The biggest competitors to these already established mobile giants are the little known manufacturers from China. The growth of China's Android-based smartphone brands have been incredible with Xiaomi Inc, a privately owned electronics company in China, being ranked as the third largest smartphone distributor in the world. And this trend is only set to grow as other Chinese brands come up with products that are able to compete in the market.
To think that just a few years ago people would want nothing to do with China products because of quality. Yet today everyone cannot fail to take notice of how the country has started to build itself as a source of cheap products and implementing measures to address quality issues. Just checking out online electronics stores – try merimobiles – you'll get an idea of some of the most exciting yet affordable Android based phones and tablets coming out of China.
Reasons Why You Should Buy A China Android Smartphone
Affordability
Nothing beats China's Android smartphones when it comes to affordability. What kind of a smartphone can you buy with $200? If you are a conservative buyer who would prefer a phone from the world's leading mobile manufacturers, the best you can get is probably a dual core smartphone with 1GB RAM. Yet it is possible to get an Octa Core China Android smartphone such as the H9008 Smartphone – which features a 1.7GHZ Octa Core MTK6592 CPU processor, 2GB of RAM and 16GB of ROM – from China would cost you less than $200 on Merimobiles.
Features
Unlike the big players in the market that advertise even a basic component in modern phones (such as Google Talk feature), China's smartphones can be a bit of a surprise package. Irrespective of how well you had researched about the phone before you buy it, there's likely to be something that will wow you: consider the Xiaomi Red Rice Note 4G – available at Merimobiles for less than $200 – that comes with a 13.0 megapixel primary camera, 5.0 megapixel front camera, 2GB of RAM and 8GB of ROM, as well as a 5.5-inch IPS capacitive multi-touch screen, and 1.6GHz Snapdragon MSM8928 CPU.
How about that?
Performance
What you can do today with a smartphone is nothing short of amazing. Your mobile device is both your office and as well as your source of entertainment. With a Dual Core cellphone for less than $70, a Quad Core version for less than $100 and an Octa Core for less than $200, you're not likely to experience lag whether you're working on a spreadsheet or playing your favorite game.
It's likely that you'll be seeing more China-made mobile handsets in the hands of the people around you in the near future.