[Infographic] Why America Needs Tax Professionals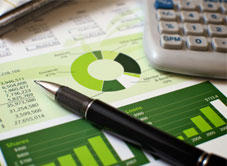 Love them or hate them, we just can't do without them. No, we're not talking about lawyers – we mostly just hate those – but tax professionals, those trained beancounters who help millions of Americans navigate the intricacies of the Internal Revenue Service's complex Internal Revenue Code in time for Tax Day on April 15.
In fact you probably won't be too surprised to know that the Internal Revenue Code actually consists of more than 4 million words, which would take a normal reader 14 days to read the entire code. So it's no surprise that every year Americans spend over 6.1 billion hours just trying to file their taxes, with 60% employing tax professionals to help them prepare their papers, while another 30% use tax preparation software.
Here's an infographic from Northeastern University Online that outlines why there's a future for tax professionals:
[Infographic credit: Northeastern University Online]

Daniel Goh is the founder and chief editor of Young | Upstarts, as well as an F&B entrepreneur. Daniel has a background in public relations, and is interested in issues in entrepreneurship, small business, marketing, public relations and the online space. He can be reached at daniel [at] youngupstarts [dot] com.