by Nikole Haiar, Director, Marketing Campaigns & Programs at Hostway Services, Inc.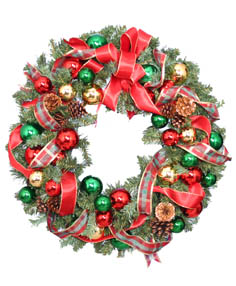 While consumers look forward to decorating, gathering with loved ones and purchasing gifts for their friends and family, retailers have other things on their mind. As the holiday season draws near, vendors should prepare marketing campaigns built to increase brand awareness during this critical time of year.
The holidays aren't just a time for good tidings and cheer – the level of competition rises among merchants. For this reason, these companies must use their website and email to their advantage to ensure that consumers have their brand in mind this holiday season.
Top holiday offers and sales conversion days.
According to SteelHouse, organizations find success by offering specialized promotions and see the highest conversion rates on certain days.
Researchers found that the top three holiday offers were free express shipping, buy-more-save-more promotions and post-holiday sales. Furthermore, these deals produced higher conversion rates on Nov. 28 and 30, Dec. 6 and 18. However, the highest general conversion rates came, not surprisingly, on Black Friday and Cyber Monday.
Holiday email marketing campaigns.
Email marketing campaigns also help the brand message reach consumers.
E-commerce predictive analytics software provider Custora suggested that the brand should begin subtly and not seek to shout its message too soon in the season. Furthermore, when it comes to email marketing campaigns, visuals are very important. Custora pointed out that some organizations leverage attention-catching graphics or unconventional design styles to ensure that their message stands out. Some campaigns also take innovative approaches, including encouraging shoppers to not only buy gifts for their friends and family, but themselves as well.
"During a season dedicated to buying gifts for others, a few retailers take a different angle," Custora stated. "They appeal to consumers' not-so-secret desire to treat themselves during a hectic and sometimes stressful time."
Social media marketing campaigns.
Reflect a consistent brand image by ensuring your social media campaign messaging matches your emails.
Public relations firm Eastwick noted that holiday activity on social media peaks from Nov. 15 through Jan. 7. These posts should be specifically tailored to suit the brand, while offering discounts and not excluding any particular consumer groups.
"Tactics will differ for every brand, but simply throwing ornaments and glitter on your Facebook or Twitter avatar won't do the trick," Eastwick noted.
Finally, it's important to keep in mind that social media users are looking for advice and engagement, not advertisements. For this reason, companies should seek to highlight the holiday-specific benefits of their promotion or featured product instead of simply providing a call to action.
With over a decade of experience in technology-focused B2B marketing, Nikole Haiar is responsible for the marketing, strategy and execution for Hostway's retail and white-labeled cloud applications, which includes websites, email, online marketing, SEO, business productivity and web security tools.