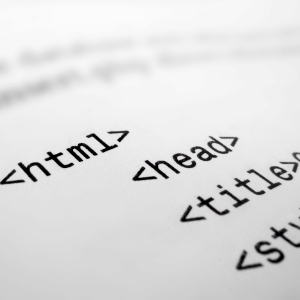 Every business needs a strong online presence in the 21st century. Whether you run a small neighbourhood store or a multinational manufacturing company, a professional website is critical to how the world sees your organisation.
If you're concerned that you don't have the knowledge and expertise required to set up your own website, you may be in for a shock. The simple truth is that creating an attractive and effective website has never been easier.
Choose a domain name.
Your domain name is the address of your website, and it must be completely unique.
Ideally, it should be your company's name followed by a suitable suffix such as '.com'. A domain registrar will allow you to check for the availability of domain names before making a purchase. Registration usually requires a small payment in order to buy the domain for a full year, but you will need to update your registration and pay the fee every year for as long as you require your domain. Fortunately, there are several services that offer both domain registration and web hosting as part of one package.
Choose a web host.
A web hosting service provides the online space you need for hosting your website. You should take care to research the various options on the market, as there are some relatively large differences in price. You should also ensure that the space and bandwidth being offered are sufficient for the future growth of your website. If you plan to have lots of interactive features, videos and photos on your site, you may find that choosing the packages with higher storage allowances is far more cost-effective than being forced to pay excess charges further down the line.
Building your site.
Building web pages from scratch requires an extensive knowledge of the various coding languages used. Unless you have the skills needed, you will need some expert help at this stage. Of course, you can pay for the professional services of a web designer. However, by following the tips and instructions at website.1and1.co.uk/how-to-build-a-website, you will find that anyone with a computer and an Internet connection can have a quality website up and running in just a few hours – without the need to employ a professional web design service. Website building software allows you to design your own web pages using very simple tools – no coding experience required!
You don't need to pay a small fortune for a professional business website; all you need are the right online tools for the job.