by Bob Diener, co-founder of Getaroom.com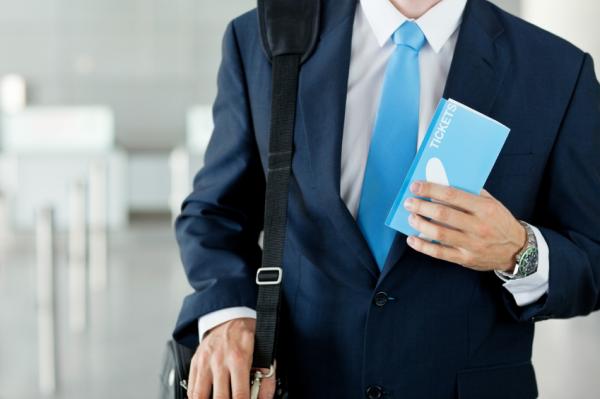 At first glance, the online travel business would seem to be conquered by entrenched players that have their reach into several aspects of travel, including overseas markets. Despite the competition, there is always room for innovation, especially in such a varied and large market as travel. Companies that can find a profitable niche and offer a clear and sustainable value proposition will be able to thrive.
The following five tips will provide entrepreneurs with some guidelines on building a successful online travel company:
1. Establish obtainable goals.
The setting of reasonable goals is especially important in the travel industry due to its size and multiple layers. You have to first conduct significant market research to be sure there is a need for your service and that your service can quickly and accurately fill this need. Without market research, you might be prone to over exaggerating the market and your goals, which can disrupt your cash flow projections and the long-term viability of the business.
2. Develop a sound value proposition.
The value proposition should go hand-in-hand with achievable goals, because it's precisely what will help you reach those goals. There are a lot of players in online travel, so it can be difficult to offer a clear value that cannot be found elsewhere. This doesn't have to mean you develop a completely new way of doing things, it can be a significant improvement on the current industry. Your value proposition needs to be concrete and easily scalable in order to generate long-term profits. Getaroom.com's success is due to a unique value proposition that it created through its Unpublished Rate program and Flash Sales, offering travelers lower rates and different ways to book for savings.
3. Focus on a niche.
When you are confronted with a multi-trillion dollar business like travel, then it's easy to see the money that can be captured by zeroing in a niche. Lodging alone is a $500 billion annual business, and capturing just a part of that market can mean significant revenue for a lean and focused company. It will be hard to compete directly with Delta, Hertz, or Expedia, but you can develop niche markets whose needs are not being met properly.
4. Consider a global audience.
With an online travel business, you don't need to necessarily restrict your market focus to travelers in your own country. Travel by its nature encourages global movement, so look at emerging markets and other areas that might be underserved by the current industry.
5. Recognize a wrong move.
Part of being a successful startup owner is knowing when to recognize your business idea is not panning out. With a travel business, you might find that you underestimated competitive pressures or overestimated the need for your service. Perhaps you focused on travel to a specific country that is now an undesirable destination due to conditions outside your control. Stick to your convictions, but you should also not hesitate to close a business that simply isn't working. Stop using cash flow and instead use some time to reassess the market and your tactics so your next launch will have greater odds of success.
With more than 25 years experience in the travel industry, Bob Diener has been a pioneer in the hotel consolidation andonline travel industry. Diener is the President and Co-Founder of the newest online travel site www.getaroom.com, specializing in offering travelers the best rooms at the best values. Diener co-founded Hotel Reservations Network, now known as Hotels.com, in 1991.