by Mark Satterfield, author of "The One Week Marketing Plan: The Set It & Forget It Approach for Quickly Growing Your Business"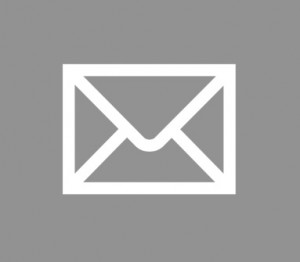 In a day filled with putting out fires, dealing with employee issues, and sweet talking customers, the last thing any small business owner wants to have to do is squeeze in time to run to their office to send out an email to their prospects and customer list. Finding time to sit peacefully in front of your computer each week and craft a thoughtful marketing message just isn't in the cards.
The good news is that with a little work up front, you can "set and forget" your marketing efforts.
Autoresponder systems are great marketing tools that every small business owner should be taking advantage of. They allow you to reach out to prospective and current customers who have opted in to receive emails from you. Autoresponder systems are great because they're very inexpensive; they allow you to create a personalized series of messages and then schedule them to go out over a period of time. The best news is that you can automate the entire process so that it runs completely on autopilot.
The hard part, of course, is knowing what to put in these messages. First and foremost they should be "evergreen" or "timeless."
You want to focus on client problems that were problems yesterday, are problems today, and are likely to be problems for the foreseeable future. If you're a financial planner, an evergreen topic might be the fear of running out of money during retirement. That's a concern that people have had (and will have) forever. You also want to give your readers a sense of both your expertise and your personality. You want them to believe that you know what you are talking about and that you would be a pleasure to work with.
Here are autoresponder email templates – they're from my book "The One Week Marketing Plan" to make creating these messages even easier. Read on for an overview of the seven emails needed for a successful email marketing campaign:
Message 1: In "The One Week Marketing Plan" I showed readers how to build a marketing campaign one day at a time during the course of a work week. The campaign is centered around creating a free report to use to entice prospects to receive more information from you and eventually become a paying customer. So the first message template offers the recipient the link they can use to download your free report.
In an autoresponder system, 'day' refers to the length of time that has passed since a prospect signed up to get your free offer. So the first email in the sequence is sent immediately, on what is referred to as 'Day 0.'
Mark's Message 1 Subject Line: "Here's the (Title or Your Subject Matter) Report You Requested."
Message 2: This message will go out on what the autoresponder calls Day 1, which is one day after your prospect signs up. It should be a quick follow-up message to make sure they received email #1. Make sure you include the link to access the free information again.
Mark's Message 2 Subject Line: "Quick Follow-up."
Message 3: In the third message, you're going to focus on a particular section contained in the free report. Thus, the first step is to review what you're sending your subscribers and pick something that you will want to talk about. It might be a particularly interesting story that you tell in the report — or the one nugget of information that you think is the most relevant to your particular niche audience. That's what you will refer to in this email.
An important point as you're writing this email is to make sure to describe specifically where the nugget can be found. Also, anyone who emails you with feedback is beginning to engage with you on a personal level. When a prospect writes back, it's an indication that they are starting to know, like, and trust you. Not surprisingly, these are the people most likely to become your clients. If people send you feedback, regardless of whether you agree with it or not, the polite thing to do is acknowledge their comments. At the very least, write back something such as 'Thanks for the feedback. I really appreciate your taking the time to share your ideas.'
Mark's Message 3 Subject Line: "A Quick Question, (First Name)." (You are more likely to convert a prospect into a client if they read your report, so this is another way to motivate them to look at it.)
Message 4: In this message you'll be telling a story about someone who has used the information in your report. You don't need to mention a specific name or company. The idea is to communicate that others who are similar to the reader solved their problems by following your advice.
Mark's Message 4 Subject Line: "How (Name) (What He or She Accomplished)." (e.g., "How Sarah Made Her First Real Estate Sale" or "How Alice Got Her Kids to Stop Fighting")
Message 5: This is a message where you will share something that you "forgot" to include in the report. In your message, you'll offer an additional tip or idea that was not included in your free report. You'll, of course, have to come up with a good topic. Here are some questions to ask yourself to help do so:
What benefit or result do your clients or customers want that you might not have mentioned yet?
Can you make a list of dos and don'ts?
What's a big mistake people often make with your topic or product that they need to avoid?
What success stories do you have that you haven't used yet? Is there one with a lesson you can add that would be helpful to your prospects?
Once you've selected something to write about, take a few minutes to jot down some notes. When you're ready, you can craft your message. Keep it short and sweet. Let them know you want to share something important and then introduce the topic.
Mark's Message 5 Subject Line: "(First Name), I Forgot to Mention This."
Message 6: Use this message to answer a question that a client asked you recently. If you don't have clients yet, you can just think of a question that prospective clients would likely ask. Ideally, you want to either show off another benefit that comes from working with you, answer a question that overcomes a typical objection that stops people from working with you, or pick something that adds to your credibility as an expert.
Mark's Message 6 Subject Line: "A Question Many (in This Niche) Are Asking."
Message 7: It's important to think about marketing as a sequence. For most service businesses, the next step after your prospects get to know you through your emails and your report is to speak one-on-one with them. So, in your final message, you'll offer a free 30-minute consultation.
The reason we hold off until now is that a certain amount of trust and credibility needs to be established before you offer the consultation. After 20 years of testing various sequences, I've found that asking for the consultation in this sequence results in the highest percentage of acceptances.
Mark's Message 7 Subject Line: "Of Potential Interest to Some."
After you've created your series of messages, all you have to do is load them into your autoresponder. It's quick and easy to do.
If you have any reservations about using this method to stay in front of prospects, know that I practice what I preach, not only with my business but also with my wife's. She is a clinical hypnotherapist and success coach. When I set up her autoresponder sequence, we bit the proverbial bullet and created two years of timed messages that go out approximately every ten days. At the end of two years, we just reschedule the person back to Day 1 on the assumption that no one remembers an email they got two years ago. Talk about a 'set it and forget it' approach to staying in touch!
Mark Satterfield is the founder and CEO of Gentle Rain Marketing, Inc.  He specializes in working with consultants, advisers, and small businesses on how to get consistent streams of new business.  Since 1992, he has helped clients in financial services, insurance, health care, consulting, real estate, advertising, training, recruiting, and more than 75 niche industries grow their businesses without cold calling or hard selling. He is the author of "The One Week Marketing Plan".