by Lynsey Bowen, branding and marketing consultant for ConnectMyApps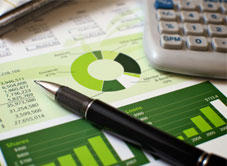 Importing, exporting, converting – the path to get data from one piece of software to another can seem complex. But what if there was an easier way to have all your data in one place, accessible to all the programs that keep your business afloat? In addition to having easier access to your data, integrating your business software can also help maximise your profitability.
Though there is a great deal of information available on system integration, here's a quick look at how well-planned system integration can help your business thrive:
Reduce Duplicated Work Time.
Let's say your best client moves. Instead of having to change that information in your accounting program, your invoicing system, your marketing contact list and your ecommerce database, wouldn't it be much more efficient of your employees' time and money to change the information once and have it update to all their contact information in all the programs your company uses? What would it be worth to save your sales department time and frustration by having a sanitised contact list that is updated as needed by any department in contact with your clients?
Speed Up the Cash Flow Cycle.
How long does it take from the time an order is placed until payment is received from your client and your cash flow accounts are brought up to date? Whether online through your ecommerce site or in person through your sales department, the time it takes for the process from sale to invoicing to customer payment to accounting updates can take forever, reducing your cash position. If your sales department can immediately enter the information into your integrated system instead of turning it in and waiting for data entry to get the information to invoicing and then again when payment is received, your bottom line benefits.
Better Pipeline Management.
Having the latest and best possible data available on marketing, sales and CSR fronts can help lead to less waste through better pipeline management in production. That means when the latest batch of CSR reports show a significant number of problems with a component, the process of switching to a more reliable piece can happen much more quickly and smoothly, if not seamlessly, leading to fewer frayed tempers between product development and production, happier customers and fewer harried customer service representatives.
If you're going to integrate your software to help increase your profits, remember that planning is half the battle. Have you investigated studies on what level of integration would best benefit your business and your budget? The way the integration is developed, planned and put into action will have a strong effect on how much of an increase you may see, how well the components work together and the end usability for your employees. A well-planned system integration architecture and toolkit are vital to the success of your business.
Lynsey Bowen is a branding and marketing consultant for ConnectMyApps, and has a keen interest in internet marketing, SEO, web design and graphic design.