by Ash Nashed, CEO and founder of Adiant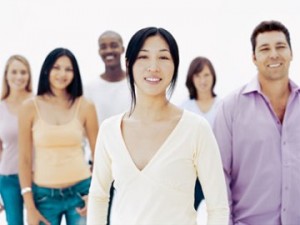 Yahoo! CEO Marissa Mayer recently stated that 46 percent of Millennials consumed branded content through a native ad.  One third of those Millennials then shared that branded content. What's the takeaway from these comments? It showcases the growing value of native ads, especially when it comes to engaging Millennials.
Millennials consume a lot of content, increasingly through their smartphones and tablets. Social sharing is also second nature for them, which gives interesting content a good chance to be cost-effectively circulated widely.
The one-third sharing statistic is especially important because the value of content becomes much greater when you consider its potential to be shared beyond just one consumer. Millennials' information consumption and sharing behaviors have presented marketers with a unique opportunity to capture the attention of this group.
Native advertising provides an extraordinary way to reach Millennials with key messages and broad content. It is also an exciting alternative to traditional digital ads that are demonstrating declining effectiveness. Let's dive into four reasons savvy marketers are moving to native advertising to engage Millennials and leverage all the benefits of social sharing.
1. Performance – plain and simple.
Native ads are consistently outperforming traditional display ads in terms of engagement rates. Millennials are a generation that grew up with display ads and widely treat them as scenery, not a compelling call that drives action. Native ad relevancy is driven through brief messages and a content format, which collects and holds Millennials' attention.
2. Engage through quality content.
Creating long-term brand loyalty among Millennials requires engaging them with entertaining and thought-provoking content. Native ads are valuable to reach this branding goal because they set-up conversations between the brand and the consumer. In contrast, traditional display ads typically communicate commands such as "buy this" and "go here or a softer sell designed to elicit a response.
3. Blending in versus interrupting.
Marketing 101 tells us to be bright, be brief, and be gone when specifically advertising to consumers. Millennials are especially discerning about giving their attention and are accustomed to convenience. They use their phones to find what they need and then move on. Native ads blend in, provide a small preview of content, and offer an engagement opportunity without interrupting a reader.
4. Best practices and best outlets.
Social media platforms and aggregated news content sites are two favorites of Millennials. Native ads are especially effective when you integrate well into content at the right outlets.  Combining unobtrusive, brief messages around relevant content ensures the message is in line with the subject matter that is top of mind. This combination delivers especially effective native advertising results.
The effectiveness of native ads is clearly driving investment from the broader advertising industry. For example, as traditional display ad revenues continue to fall, big media firms such as Time Inc. have recently created native ad groups that are focused on driving advertising dollars through well-written content.  The investment is even more clearly notable with analyst firm BIA/Kelsey predicting a 62% native ad spending increase from 2014 to 2017. Marketers that need to capture the powerful Millennial market need to add native advertising to their campaign strategy in order to drive engagement and drive brand building through social sharing.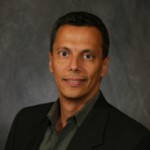 Ash Nashed is the CEO and founder of Adiant, which owns two ad networks: Adblade and IndustryBrains. It recently announced that its native advertising exchange would use Data Management Platform (DMP) technology, integrating first–party and third–party data to provide more robust audience targeting. Adiant has more than 1,000 relationships with publishers, including Digital ABC News, Hearst, Bloomberg, and Bizjournals.