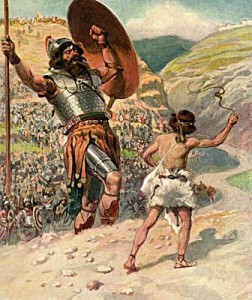 When most of us think about Walmart, we think about a giant mega-corporation that sucks the will to live out of consumers and employees alike. When most of us think of Walmart we are surprised to learn that it started out as a single Mom and Pop "five and dime" back in the 1950s.
This "small family business" or "small indie business" turned megalith isn't exactly new. There are lots of incredibly successful businesses that dominate their marketplaces that started out as single storefronts run by just a few friends or a family.
The Mattress Lot
The Mattress Lot is a shop in Portland, Oregon that was started out of desperation after the shop owner, Michael Hanna, lost his job with Comcast and had trouble finding another one. What started out as a means to hopefully just earn a living has turned into something much bigger for Hanna and his family. Now they are a focal point and beloved player in the Portland indie business scene.
Famous for delivering mattresses on bicycles and catering to a working class crowd, Hanna is bringing in some major money and has been featured in notable publications like the New York Times.
V6 Ranch
The V6 Ranch was started by John and Barbara Varian after a fire wiped out their furniture building shop. They'd always loved horses and knew their existing ranch sat on some of the best ranch lands in California so they made some upgrades and started putting together touring and vacation packages for people who might enjoy being part of a working ranch for a week or two (think City Slickers). They've built what started out as a "getaway" spot into a thriving working ranch that, in addition to catering to tourists and travelers, sells grass-fed beef to customers all over the world.
PilotMall
Amazing stories like The Mattress Lot's and V6 Ranch's don't just happen in wider niches like furniture and travel. They happen in smaller niches too. Consider PilotMall.com: this is a specialty pilot shop that sells aviator inventory via its online sales portal. It is the country's go-to for flying supplies and gear and it is run out of a single storefront in Florida. The owners started their empire in that single location and it remains the company headquarters.
It's enough to make you wonder: if they could build huge businesses out of their own hobbies and interests, why can't I?
Here's the truth: there is no reason — none — that you can't do this same thing for yourself… if you're willing to work really really hard to get it.
This is the first common thread that runs through all of these stores from Pilot Mall all the way up to Walmart, Martha Stewart's empire, etc. The people who built these niche and expansive empires did so by working long hours and not letting things like time or money get in their way. They, instead, found ways around those limitations.
There are all sorts of different ways that you can turn your hobby into a business. Maybe you're a crafter. Why not set up your own Etsy shop? Do you love to play the Ukulele? Release a few tunes on BandCamp! Do your friends insist that your food is the best in town? Start a website and a YouTube channel through which you share recipes and cooking demonstrations.
The second common thread that joins empire makers together is that they do not wait for invitations. What matters right now isn't that you have the perfect plan or the right amount of money. What matters is that you take action — any action to start your adventure. You can worry about the details later.