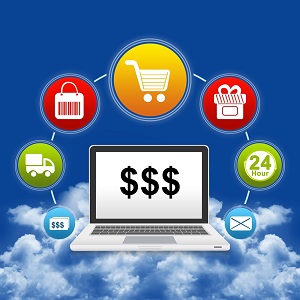 As a society that lives, works, shops and even socializes online it's hard for most of us to imagine that there are some banks and other financial institutions that see e-commerce and all that goes with it as "high risk."
To be fair, there are some types of e-commerce businesses that raise more eyebrows than others. That "adult" themed websites are considered high risk is not exactly a surprise. Nor is it surprising that online gambling makes most bank lists. What is surprising is that most banks and online payment processors see startups as "high risk" as well—even if the site specializes in the most benign products and industries imaginable.
These types of businesses are labelled as "high risk" because they are more likely to see a high rate of chargebacks and refunds than other, more established companies.
Now, most banks and payment processors probably won't turn you away. Instead you'll be given "special" types of accounts. These accounts are usually charged higher processing fees (particularly for chargebacks and refunds) and come with much stricter terms—terms that could make it difficult for you to ever make a profit. The problem is that, like Shopify tells us, there are often hidden fees in many online payment processing terms and conditions. If you aren't careful, the amount of money you pay to your payment processor could be astronomical.
So how do you, the hopeful startup entrepreneur dodge these judgmental banks and still get paid?
1. Choose the Right Payment Processor.
It is important, when you are first starting out (or if you work in an industry universally considered "high risk") that you set up payment processing with a company that specializes in the high risk merchant account. These companies are set up to handle higher chargeback rates and the added layers of security that people want to see from a brand new ecommerce company.
2. Make Your Site as Secure as Possible.
Getting paid isn't all about your online payment processing company. It also has a lot to do with how you set up your site. When you are a brand new company—regardless of your industry—it is important to make your site as safe as possible. According to the post "How High Risk Merchants Can Improve Credit Card Transaction Security" on the High Risk Pay blog, "Customers who shop at merchants that employ high-security measures may have an increased level of confidence and return to that business."
3. Remember: This is a Business.
It's true that there are some industries that are more likely to make money than others. Even if you've chosen a guaranteed money maker, you still need to put time and effort into building your business. You can't just toss a website up and expect it to do well. Ecommerce especially takes work because you typically don't have a local customer base on which to build (or who can help you market via word of mouth recommendations).
4. Delivery Matters.
If you are selling physical goods, how are they going to get from you to your customers? In the beginning, especially if your customer base is small, you might be able to process all of these orders yourself. Huge companies, believe it or not, have started out this way. Eventually, though, you'll need to outsource your shipping to someone else and who you choose matters a lot. You need to make sure you partner with a company that is as careful as you are about your customers' security.
These are just four things that you need to keep in mind when you're starting up your own ecommerce site. Have you recently started a business that someone told you was "high risk?" What do you wish someone had told you when you were first starting out?