by Nikole Haiar, Director, Marketing Campaigns & Programs at Hostway Services, Inc.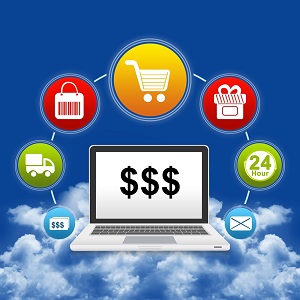 The holiday season might seem distant today, but for e-commerce merchants, there's no time like the present to get prepared for the annual rush. The peak selling season can be a stressful time for online merchants who are scrambling to get products to customers as quickly as possible. That's why it's a good idea to take stock of your e-commerce operation now to make sure you'll be prepared when the shopping season is in full swing.
Planning infrastructure needs, considering platform upgrades, testing your system for weaknesses – these activities are easier to conduct during a slower time than at the height of cyber shopping season. Here are five tips to help you get started:
1. Evaluate your site.
Most e-commerce stores start out small and then grow as the merchant builds a customer base. Have you outgrown your site? Now is a good time to take a critical look, evaluating your online store against competitors. Is your site optimized for mobile shopping? Does it have a professional look and feel? Is the layout intuitive, and do you provide images of all your products to entice potential buyers? These are important questions to consider when preparing for the upcoming e-commerce season.
2. Check out your shopping cart.
These days, a basic shopping cart may not be enough to keep customers in your store. Consumers increasingly expect greater levels of personalization and a streamlined check-out experience. If your shopping cart software fails to deliver, you could be losing sales. Does your cart display items, order status and extras like reviews, product ratings, images and discount offers? Are you making it as easy as possible for customers to buy? If not, now is a good time to upgrade your cart.
3. Assess your payment options.
Are you still asking customers to pay using PayPal only, or restricting credit card acceptance to a single brand? If so, you may be missing out on a lot of sales. You might want to consider opening a merchant account so you can securely and automatically handle online transactions. With the right merchant account integrated into your e-commerce store, you can safely accept all major credit cards.
4. Keep your store safe.
Hacking is on the rise, and consumers are edgy about trusting merchants with their vital account information in light of recent headlines about big retailers experiencing data breaches. If you have a secure sockets layer (SSL) certificate for your site, it lets customers know their information will be encrypted before transmission, which can improve their confidence level – and keep any potential purchases with your business. Add PCI compliance capabilities to follow regulations on the transmission of payment-card data, and avoid attracting negative attention from regulators.
5. Make sure your store can handle traffic spikes.
The e-commerce shopping season kicks off in earnest on Cyber Monday, which will fall on December 1 in 2014. It would be great to get a huge influx of customers on that day and a steady stream for the remainder of the holiday season…unless your infrastructure can't handle the load. That's why it's absolutely critical to be able to scale up resources quickly to meet emerging demand – and ideally, to be able to scale back down just as easily once the rush is over. If your hosting partner doesn't allow this, it's time to find one that does.
Even though it's the busiest time of the year, e-commerce merchants often look forward to peak shopping time. It's exciting to build relationships with new suppliers and customers while also renewing ties with existing contacts. But before peak cyber shopping time gets here, it makes sense to prepare for the holiday shopper stampede. There's no time like the present.
With over a decade of experience in technology-focused B2B marketing, Nikole Haiar is responsible for the marketing, strategy and execution for Hostway's retail and white-labeled cloud applications, which includes websites, email, online marketing, SEO, business productivity and web security tools.