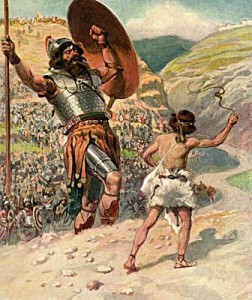 Many big businesses spend a lot of cash on recruitment. This is possible because large corporations have big pockets. However, smaller companies don't always have the same resources. How then, are they supposed to be able to compete for top talent? This is an issue that can be found across the board, from hiring, to marketing, to production, and beyond; is it possible to remain competitive as a new or small business when your industry is home to well-established giants?
The answer is yes, but it takes some effort. After all, to be successful, a small business must be able to offer something that large companies cannot provide.
How to Gain a Competitive Edge
Small business owners must understand the competitive advantages that they have. For example, most small business owners cannot give their employees overly large salaries, but there are other ways to recruit top talent. Small-business owners must give their employees freedom. Employees who are able work on projects that they enjoy are more likely to be content with lower salaries. At the same time, "fun" work environments and attractive company culture will catch the eyes of high-quality potential employees in the job market. As a result, a small business can collect top-notch employees through which it can gain an edge over any larger competitors.
Importance of Being Nimble, Personal, and Social
Large companies have a bigger staff and tons of resources. However, large companies handle various tasks based on their infrastructure. Companies that have managers and vice-presidents have many decision-makers who must come to terms with each other when it comes to changes and basic business tasks. Because of this, many business procedures take a long time to complete. Small businesses have an advantage because there are fewer hurdles when implementing changes. This flexibility allows them to more quickly adapt to changing conditions in the industry.
Small businesses are also able resolve customer issues more quickly. This is possible because small businesses have fewer employees who manage how customer service procedures are handled. Overall, smaller companies have the potential to be more productive and efficient. Likewise, by having fewer customers, small businesses are often able to focus more recognition on their patrons. This may be why small businesses gain more customers than large businesses by using social media marketing methods. Social media is important in that it helps small businesses gain more leads, sales, traffic, subscriptions, and partnerships, all at a fraction of the cost of traditional marketing efforts.
Small Business Owners Must Tell a Story and Build a Brand
Small business owners should not only use traditional marketing methods. Instead, business owners should focus on telling the story of their organization. Press releases that provide information about the newest products and services while also sharing your company's history, can be an effective way to involve your customers in the workings of your business, while also promoting transparency. Through honesty and openness, you'll be able to distance yourself from the large, faceless corporations that are so widely distrusted by today's consumer.
Another important component to success is the viability of your brand. Although established businesses may have brands which are more widely recognizable, they also carry with them any negative connotations or experiences that may have developed over the years. New businesses are able to start with a clean slate, free from past associations and errors. By building a brand that customers can trust and relate to, without the indelible smudge of prior mistakes, small businesses can often appear superior to their larger competitors.
Innovation Benefits
Innovation does not require long discussions. Small business owners have the advantage because business plans can be used without any major delays. However, success depends on how fast the best ideas are used. Small business owners should not store their ideas for future use. Instead, they must deliver and act upon their ideas quickly. Fast marketing efforts help small businesses gain an edge over other companies.
Service Benefits
Small business owners must leverage the brand and their strong customer relationships to create something unique and rewarding. Customer service is very important to this end. Small businesses must deliver products and services in a reasonable time frame and to the exacting specifications of their consumer if they want to become indispensable.
While it may sometimes seem as though the deck is stacked against small businesses in the current market, the truth is that by focusing on the inherent advantages of smaller and newer organizations, even small businesses can remain competitive.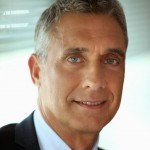 Lewis Robinson is a business consultant specializing in social media marketing, CRM, and sales.  He's begun multiple corporations and currently freelances as a writer and business consultant.