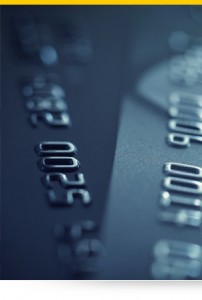 Traveling is a passion. You can take every opportunity to travel, no matter where it takes you. Some practices that allow people to travel so much are budgeting, putting money aside monthly, traveling inexpensively and maximizing the travel benefits you get with a travel credit card. When these things are done wisely, you'd be surprised at how many trips you can go on each year.
For trips that involve air travel, having the best travel rewards credit card is essential. What works for many families according to MileCards.com, is using the Chase Sapphire Preferred Card for daily purchases. The points earned on the card can be used towards airline travel, hotel stays, rental cars or cruise vacations. When it is used to book travel through Chase Ultimate Rewards, double points are earned. In addition, you can save 20-percent off travel when redeemed for airfare, hotel stays, car rentals or cruises. If miles are being redeemed for overseas plane tickets, which can cost 100,000 points for two people, the 20,000 points saved represents substantial savings.
You could take your daughter to France and Italy for a two and a half week vacation, for example. Redeem points to pay for flights through Chase's Ultimate Rewards, so right off the bat you can save 20,000 points. Two round-trip, economy-class tickets cost just 80,000 points.
Since there are no foreign transaction fees on the card, use it to pay for all purchases, including hotels and meals. Both of these categories qualify you for double points on any purchases, which means more points would be accrued toward free travel. The Sapphire Preferred Card is embedded with chip technology, so there's no trouble using the card overseas where they use a four digit pin code instead of signatures.
Whenever you spend money on the card, you get a 7-percent point dividend at the end of the year. This includes points earned on the base amount of one point per dollar as well as points earned on double points. For example, if you spend $10,000 on regular purchases, that would amount to 700 points back at the end of the year. If an additional $5,000 spent was eligible for double points that would mean 10,000 points would be eligible for the 7-percent dividend for a total of another 700 points. While this may not seem like a lot, it is important to remember that every opportunity to earn points, especially bonus points, should be maximized!
It's also wise to plan travel as far ahead of time as possible. This guarantees that you will get seats on the flights you want and possibly ones with the fewest connections. Since many people don't book for a vacation a year in advance, the rates and vacancy at hotels are usually low. As hotel rooms start to fill up, the rates go up accordingly. If your travel plans are set in stone, you can save a lot of money by prepaying for your hotel, usually up to 20 percent. If you are worried that something could prevent you from traveling, purchase travel insurance that would reimburse you for the cost of the hotel if you had to cancel. Usually, the cancellation must be due to a medical condition to receive reimbursement. When you book your hotel stays through Ultimate Rewards, you earn double points as well.
Savvy travelers know that by staying loyal to one airline they will accumulate rewards miles with that airline. If they fly frequently, they may reach distinction status, which allows booking perks and other bonuses. When you don't fly on point bonuses, try to book with the same carrier as often as possible. Accumulate travel miles with that carrier as well as earning double points on a Sapphire Preferred Card for booking the travel through Chase's Ultimate Rewards. Smart decisions like these give you the ability to fly for free with your airline points.
When you need to book free flights through one of Chase's partner airlines, such as British Airways, Virgin Atlantic or United Airlines but are short points, you have the ability to transfer points from a Chase Sapphire Preferred account. Points transfer at full value, meaning that 1,000 Chase Ultimate Rewards points are equal to 1,000 partner miles. There is no cost associated with transferring points, and you are able to transfer as many as you need. When you fly to Chicago, for example, you may be short 4,000 points for two round-trip tickets. Transfer the points from Ultimate Rewards to get the tickets for free with United Airlines reward miles!