by Diana Gomez, Marketing Coordinator at Lyoness America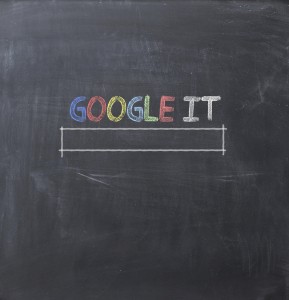 If you're like millions of other people around the world, you rely on Google's robust search engine every single day. But if you're running a business, Google should be more than just a pit stop on your way to other sites. The tech giant offers a huge range of resources that are absolutely invaluable for businesses of every size-and most of them won't cost you a cent:
1. Google Small Business Community.
One of the latest additions to Google's toolbox, the Small Business Community was created to help businesses make the most of the web by connecting them with experts and other like-minded companies. Open to the public, the community page is packed with useful resources such as Hangouts and Q&As with experts, daily tips and trivia, and topic-specific training sessions led by specialists.
2. Google Drive.
Google Drive is one of the best cloud-based storage services out there, allowing you and your team to store, share and access files from anywhere. Work on documents, spreadsheets and presentations individually or as a group using the integrated chat feature to share feedback and ideas in real time. Users get up to 30GB for free before they have to pay for additional storage.
3. Google Calendar.
Google's calendar is one of the easiest ways to help you stay in sync with your team. Easily accessible from a desktop or mobile device, the app helps you stay organized, share calendars and set up event reminders. There's even a smart-scheduling feature that looks at everyone's shared calendars and sets up a meeting time based on everyone's availability.
4. Google Plus Local Pages.
Formerly known as Google Places, Google Plus' Local Pages allow businesses to claim a spot on Google Maps and get a higher ranking in Google search. Simply provide as much information about your company as you can-from photos to contact information and hours of operation-and you've created a useful resource for both current and potential customers. Once your page is live, you can update it with company news and updates just as you would any other social media account. Customers can interact with you by leaving comments and reviews of your services, and you can respond publicly.
5. Google Hangouts.
You may already be using Google Hangouts in your personal life; it lets you easily instant message, call or video chat with your friends from your computer or mobile device. The app is just as useful for businesses, particularly when employees can't all be in the same place at the same time. Up to 15 participants can get in on a hangout session, which is perfect for meetings, brainstorming sessions and even Q&A sessions with customers. And if you think your hangout deserves a wider audience, you can live stream the conversation (Hangout on Air), and then share it on Google Plus and YouTube.
6. Google Helpouts.
Similar to Hangouts, Helpouts allows people to share their skills with other people through one-on-one, live video calls. From social media consultations to website reviews to bookkeeping advice, Helpouts is a great way for people to share their expertise publicly-and to get expert advice quickly when they need it. Participants use Google Wallet to pay for the services, although you can also offer your Helpouts for free.
7. Google AdWords.
As more and more people turn to Google's search engine to find what they need, Google AdWords becomes an ever more valuable advertising option for small businesses. The service allows you to target a very specific audience based on what they're searching for, driving traffic to your website anytime someone clicks on an add. You pay per click, so if no one clicks on your ad, you don't pay anything.
8. Google Analytics.
Do you know how many people are visiting your website? How they're finding you? How long they're staying? Which pages are most popular? Or, are you just winging it? Your fancy website isn't nearly as valuable if you don't understand it. Google Analytics is a simple, free way to analyze the traffic on your site and use that information to improve your web presence.
Which Google tools do you use for your business? Share your favorites in the comments section.
Diana Gomez is the Marketing Coordinator at Lyoness America, where she is instrumental in the implementation of marketing and social media strategies for USA and Canada. Lyoness is an international shopping community and loyalty rewards program, where businesses and consumers benefit with free membership and money back with every purchase. Check out Lyoness on Facebook.