by James Monsees, CEO and Co-Founder of Ploom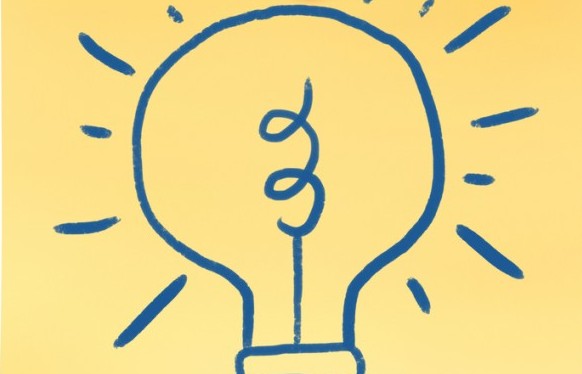 Businesses have the power to change perception — to elicit wonder in their customers and revolutionize entire industries.
Tesla reinvented the car-buying experience for consumers by creating an interactive platform to enlighten shoppers on the technology behind the electric car and help them configure possible purchases to their own tastes.
Oculus VR created an immersive product experience for gamers. Instead of focusing on the perfect monetization model, the company was bold enough to concentrate on the technology needed for the immersion experience and refused to shy away from complex materials.
While every company wants to turn a profit, creating wonder is also within your grasp. Building revolutionary products isn't the only way to create wonder, but a great product — combined with an inspiring brand — is a powerful force. Just look at Apple, a company that built a tribe around a beautifully uncomplicated product and its "think different" ethos.
How to Create Wonder Through Systematic Innovation
Innovation is at the heart of any awe-inspiring product, and a standardized process for innovation is essential to keep ideas moving. In my design school, we followed a six-step process that any small business owner or entrepreneur can use to encourage innovation on a team.
1. Empathize. Think like your target consumers to gain insight into their needs. What do they want that is currently unavailable?
2. Define. Use these insights to define the challenge you're trying to overcome. If a product isn't meeting consumer demands, ask yourself what's wrong with it. What improvements can be made?
3. Imagine. Brainstorm ideas with your team for ways to bridge the gap between what's currently available and what the consumer wants. Don't rely on the obvious. Instead, build on ideas to arrive at a concept for a product that would exceed expectations and delight the consumer.
4. Prototype. Based on ideation, construct something that you can interact with on a physical level. Never lose sight of the end user during its development. A successful prototype can be revolutionary and accessible to its intended audience at the same time.
5. Test. Get the prototype into the hands of a group of consumers, and gather their feedback. Like empathizing, testing offers insights about the needs of potential customers.
6. Repeat. Go back to the beginning of the process, and refine the insights, ideas, and prototypes to narrow your focus so you can arrive at an ingenious and creative solution. This last step might require several revisions to integrate the necessary components to inspire you and your audience.
The Details Hold the Key
As you go through the innovation process, don't worry if nothing groundbreaking immediately stands out. Something seemingly small or straightforward is often what sets your product apart from the competition.
Take GoPro, for instance. GoPro makes a fairly straightforward camera — at least from a technology standpoint.
When the product hit the market, it wasn't terribly unique, but through the innovation process, the company was able to define a unique consumer need: capturing and sharing experiences on video wherever and whenever.
GoPro empathized with this consumer need and defined, imagined, and tested a possible solution. Today, GoPro produces accessory products to adapt its cameras to a wide variety of uses, many of which weren't apparent before the camera's release. By gathering consumer feedback, GoPro built a flourishing brand.
Commit to Creating Wonder
At Ploom, we used a similar process to redefine the tobacco industry for a new generation of products. We saw a need to break away from the traditional iconography of tobacco — cigarettes, in particular. Although we knew there was a need to preserve the rituals involved with tobacco, many of its attributes could be abandoned in the process.
After an extensive period of experimentation, prototyping, and gathering consumer feedback, we were able to create a unique set of products that have helped create wonder for consumers and profits for our company.
If you don't commit to creating wonder for your customers, your competitors will. Wouldn't you rather spend money on innovation than lose it to your rivals as they inspire consumers to purchase their products over yours?
Don't get stuck trying to find the perfect answers to all of your questions. Perfection is the enemy of innovation. The expression of a unique idea is just as important as the idea itself. Listen to your customers, continually experiment, and see where that wonder can take you.
James Monsees is the CEO and Co-Founder of Ploom. Founded by two Stanford Design Program Masters graduates, San Francisco-based Ploom is leading the reinvention of the smoking experience with its premium loose-leaf and pod-system vaporizers. Ploom creates superior, beautiful, and technologically advanced products that disrupt and redefine the future of the tobacco industry. Find out more on LinkedIn and Twitter.