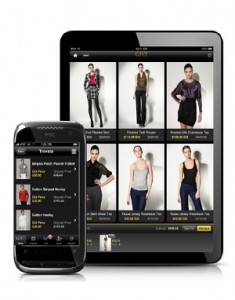 Anyone under the age of 50 is aware of the importance of mobile technology. Smartphones and tablet devices have become the dominant form of computing over the past decade. From keeping up to date with family and friends via Facebook, to making serious gains on financial markets, the role of mobility is hugely important for the current global order.
So why is it that too many businesses insist on using the same old tricks to try and stay ahead, to try and be relevant to clients and customers, and to try and be a success? The way we do business has been changing with the inception of telecommunications like Skype, allowing for companies to expand without having to up and move.
To be a global organisation, you don't need to force your way into a new market, a new country, and work tirelessly for years to get yourself known to a consumer-base.
Mobile usage is the next phase in business development. If you're looking to begin a new enterprise, to become the next world-brand, then you need to be at the top of your game, and you need to be ahead of your competitors.
Below is an infographic which reveals why your business, whether current or future, needs to be aware of the advantages of going mobile: