by Don Thomas Jacob, Head Geek at SolarWinds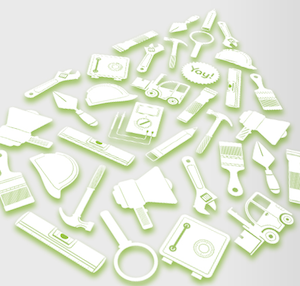 Today's technology landscape is littered with buzzwords and seemingly urgent exhortations for businesses: move to the cloud, spend time and money developing a mobile app, support mobility, and so on. They are also inundated with news of trendy tech gear and encouraged to spend on implementing big technologies such as BYOD or big data and associated IT infrastructure.
While there is a strong temptation for micro businesses, small businesses and start-ups to be distracted by the latest technology fads, business owners should be very wary because information on new technology also comprises hype from vendors trying to sell their related products.
Rather than focusing on technology as a cost centre, businesses should regard it as an innovation centre. If an IT investment does not increase productivity, drive sales, makes a company more efficient, reduce costs or opens up bigger markets, then it is incurring costs that are actually reducing profits.
So balance your investment in general IT operations (cost centre), with investments in IT that help to expand your market and operations.  For entrepreneurs setting out to build a business, the following practical recommendations will help to keep down expenditure on information technology.
Know your IT requirements.
Technology, products and brands should be chosen wisely based on actual requirements and not because they have been marketed well or other enterprises have it.
For example, if your employees work from an office, mobility and portability are not must-have options. Portability often comes at a premium, and unless all your employees are on the road giving presentations, not every worker in the organisation needs a laptop or tablet.
Similarly, if your employees work in shifts at different times, not every one of them needs an individual computer. Computers can be set up and personalised for multiple users with minimal interruption. This practice, known as 'hot-desking', saves you not only money but space and energy too.
When it comes to buying technology, a business should be wary of over-investing in 'fad' brands or solutions, some of which cost more than they add value. An example is the traction that Apple has in the small to medium business (SMB) market. Apple computers are more expensive when compared to Wintel-based computers, but are useful only to employees involved in mobile app development or design.
Many businesses also invests capex to train their employees on using new tools and technologies. Before you pay for training, encourage your employees or set up a highly productive team to study a technology being adopted. This way, you save what you would have invested on training and still get a highly skilled set of employees who are aware of the technology and also can train the rest of the staff when needed.
Be a tech follower.
You do not have to be a technology leader or early adopter to get the most out of a new and upcoming technology. A small business can wait for larger businesses to try and fail or improve a new technology before they invest. So be a follower rather than a leader. This gives you the chance to read reviews, forums and user experiences that tell the true story of a product or technology's usefulness in a business. Adopt technology only if you think it adds to your business value and you have seen independent opinion on the usefulness or cost savings a new form of technology can bring in. For example, if you were considering investing in "big data analysis" because an analyst report said it's the next big thing, then you might want to wait and find out how long it takes for the RoI and if others are really reaping benefits from it.
Other similar examples are cloud and virtualization. If you do not have data on the advantages and total cost savings that cloud and virtualization can bring, then you should spend more time studying about them before investing. And to find out whether a technology works or not, you do not even have to hire consultants – do your own research from publicly available documents and open forums to discover the pros and cons of a technology you are planning to implement.
Seek expert help.
Outsourcing or hiring IT consultants might be too expensive for some start-ups and small businesses. Useful information is readily available – online resources, SMB publications, forums, online groups such as those in LinkedIn, mailing lists, the sales engineer who sold you the product or community pages such as Thwack and knowledge base or any similar pages hosted by your product vendor.  Utilise expert information on hand. It can be as simple as relying on the expertise of the staff at a computer store when you bought your computer the first time
Freeware and Open source.
One secret that IT professionals are unlikely to disclose is that they, like everyone else, use free software or services for basic tasks. For example, Dropbox or Yousendit for sending big files, Filezilla for FTP or free versions of commercial software for small requirements. There are also many open source tools for various requirements that you can use. So reserve the budget for buying software that is fundamental to your business such as security soft wares or those that can increase productivity.
Save on the capex and opex by being innovative – think of free alternatives and study if a new technology you are considering is really a necessity to your business. With smart technology adoption and wise investment of resources and money, your business can move from being start-ups and small business to being the next big organization.
Don Thomas Jacob is a Head Geek at SolarWinds, an IT management software provider based in Austin, Texas. Don's experience and interest lies in network performance monitoring, network security, DPI and packet analysis, flow-based technologies like NetFlow, sFlow and IPFIX, and technologies such as QoS, NBAR, IPSLA, and Cisco Medianet and MediaTrace.