by Hunter Hoffmann, Head of US Communications at Hiscox Insurance
With the onset of spring, now is a good time for small business owners to track their progress on their goals in the first few months of the year, re-vamp their marketing and sales strategies and put a shiny, new face on their company for the rest of the year.
Here are some tips on spring cleaning for your small business:
1. Clean up and enhance your apps.
Apps are valuable tools to help small businesses owners manage their operations on the go and maintain their presence in the market.  Start by deleting stale apps – it'll increase speed on your phone/tablet, and think about adding some more to really help you grow your business. The Google Drive app lets you edit files across PCs, tablets, and smartphones so you can maintain consistency across devices. Need help remembering everything?  We all do. Evernote syncs your notes, photos and documents across all platforms.
2. Dust off your LinkedIn profile and increase your activity.
LinkedIn has a lot to offer small business owners, if you know where to look. Take advantage of joining LinkedIn groups to help you virtually network and stay on top of industry developments. You can also directly message fellow group members even if you're not connected to them. Synching your LinkedIn and Twitter accounts can also help you increase your visibility without increasing your workload. But, before you become more active, revisit your profile.  Make sure it's up to date and you have the right picture and headline to represent your business.
3. Conquer your writer's block with a newsletter.
It's easy to send out newsletters to customers using simple programs like Constant Contact or Mail Chimp.  Your newsletters should include content relevant to your customers that helps establish you as a thought leader in your space. Start by featuring articles that are relevant to your field from other sources and then add some of your own tips.  It'll get easier over time and with link tracking and social sharing you can quickly see which content generates the most interest. Be sure to include a way for customers to get in touch with comments or suggestions – these could provide some good topics for future articles.
4. Start building an army of brand ambassadors.
Brand ambassadors are people who love your brand, and can't stop telling other people about how good it is. You can start by tracking discussions of your brand, industry and competitors over social media to see who's already talking about you. The next step is to create relationships that are beneficial for you and your brand ambassadors, and create measurements that connect their activities with sales. Some tactics to turn a fan into a true brand ambassador include friends and family discounts they can share with their network, exclusive blogging opportunities, and targeted shout outs over social media.  People want to feel loved and spread that love to their networks – give them the tools to make it happen and your business will benefit.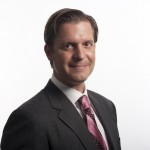 Hunter Hoffmann is Head of US Communications at Hiscox Insurance and is responsible for media relations, social media, internal communications and executive messaging. Hunter lives in New York City with his wife and two sons – Walker and Otis. In his spare time, he moonlights as Chief Marketing Officer and deliveryman for Junior's Fresh, a fresh baby and toddler food delivery service and cafe in New York City founded by his wife, Michelle.