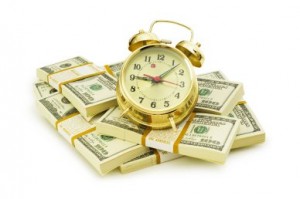 While much has been said in the news lately about the rising financial burden of travelling into work by train, every commuter can probably relate to the fact that their daily journey is costing them more than just their hard-earned cash.
A recent infographic from Buzz Conferencing (below) shows that the average UK employee now spends 55 minutes every day getting in and out of the workplace, which equates to around four and a half hours a week.
This means that staff are spending an extra half a working day on the bus, train, car or walking just to get into the office itself – a considerable amount of time given that they won't have even sat down at their computer or have contributed anything to the business itself during this period.
In addition to this, those who use their own four wheels to travel to the office spend nine working days stuck in traffic – that's almost two whole weeks trapped in the confines of their car.
While this doesn't affect employers in the sense that their output is reduced in any way, it can have a detrimental impact on staff morale. Fatigue is certainly something that can play a part if you take that extra half-day into account each week that staff spend commuting.
However, it doesn't have to be this way. With remote working playing an increasingly-larger role in modern business, firms are allowing more workers to base themselves from home to help cut out the commute altogether.