by George Elfond, CEO of Rallyware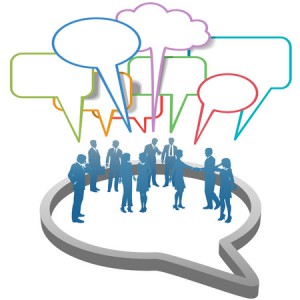 For small and large brands with strong social media programs, it's easy to gather likes and shares, bu it's often a challenge to get your audiences, fans or followers to do specific, tangible actions in the real world.  It's a common problem but can be solved with just a few simple steps.
Engaging with a brand or organization online can naturally lead to offline engagement – but only if the right microtasks, reporting systems, and incentives are created.
You too can motivate and incentivize your Facebook and Twitter followers to actually promote the brand in a viral way through these simple steps:
Step #1: Create Bite-Sized Tasks.
Create small online campaign tasks that must be crossed off the list on the way to a bigger offline goal.
Step #2: Make Tracking Easy.
Create a dashboard so that you can follow progress organically without creating extra work for your followers and fans.
Step #3: Give Actual Stuff Away.
Use physical rewards and social recognition to motivate followers, preferably at special invite-only events to take them offline.
Step #4: Help Them Know Where They Stand.
Use an online check-in system where anyone, anywhere, can instantly know how they are doing with offline tasks.
Step #5:  Go Big.
Help your fans dream of the possibilities by making the offline experience larger than life and inspiring – such as a big party or motivating rally.
No matter what platform you use, these tips will go far in getting your online fans and followers to do important offline campaign tasks.
George Elfond is the co-founder and CEO of Rallyware. Elfond concentrates on business strategy, business development, and operations. He has always been active and passionate about organizing various groups to achieve results around an idea or purpose. Prior to Rallyware, George worked as a strategy consultant at L.E.K. Consulting's Los Angeles and London offices.