by Morgan Sims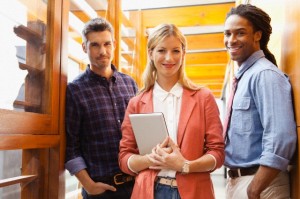 The world is a bright new place, with infinite possibilities. Like many young professionals, you have just finished college, and you're trying to decide the best option for your next move. What type of job are you interested in? There are several career opportunities for those who have just finished school and are looking to improve their futures.
Here's a look at six viable jobs that are perfect for young professionals today:
1. Start Your Own Business.
There are many opportunities if you decide that you want to start your own business. Starting your own business is a lot of work, but it can also be extremely rewarding. Using the skills you learned in college, you can put together a business plan, find clients, and more. There is no limit to the possibilities you have when you create your own company. It's going to be difficult, and about half of all new businesses fail within a year. But this shouldn't be a deterrent. Put yourself out there, and work toward your goals.
2. Public Relations Specialist.
While this is currently a small field, it is growing rapidly. In fact, it has a projected growth of at least 23% within the next six years. Public relations specialists need a variety of job skills that set them apart from other positions. If this is the road you take, you'll need to be organized, personable, and ready to take control. There are public relations specialists that work with corporations, small businesses, and even with celebrities. Getting your foot in the door with a company working as a PR specialist allows you to get the skills you need to launch your career.
3. Computer Systems Analyst.
If you got a degree in a computer related field, you should consider getting a job as a Computer Systems Analyst. This career path already has many options, and the field is growing every day. Currently, Computer Systems Analysts have an average mean income of about $83,800. In addition to this, the field is growing, and by 2020 there are expected to be 22 percent more positions available. Corporations and companies of all sizes need people to work on their computer systems, making this a solid career choice.
4. Accountant.
Within the next few years, the accounting field is set to grow about 16 percent. Currently, those in the field are making $71,000 on average. Even over the last few years, this income has increased by about $10,000, making it a great option for anyone interested in numbers. Auditors and accountants are able to work with individuals or companies, making it a flexible career option. This is a field that is viable for those with degrees in math, accounting, and more. With the job rate growth and income potential, this field has a lot of room for growth.
5. Internet Marketer.
There is a growing need for people who understand the ins and outs of Internet marketing. The field gets more popular each day, as more companies take their business online. At one time, this was seen as a non-career job, but today that is not the case. The outlook for this career is currently unknown, because it is such a new development. However, with a degree in marketing, communications, or even just a good knowledge of what is important to customers, a job in Internet marketing is the perfect option for those just coming out of school and looking to make a splash in the corporate world.
6. Registered Nurse.
If you are interested in the medical field and have a nursing degree, you're in luck. The field is expected to have a 22 percent growth rate over the next five years. Registered nurses have a variety of options, from working in hospitals, clinics, or even through home care nursing positions. Currently, the first-year salary of registered nurses averages about $47,000, making it a viable option for those who are interested in the medical field.
There are many jobs out there for those just finishing school. No matter what field you're interested in, or what degree you have pursued, there are several options that will make great career paths.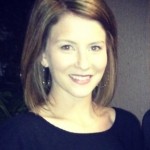 Morgan Sims is a writer and graduate of the University of South Florida who loves all things tech and social media. She has been involved with two startups that had their fair share of struggles, and taught her a lot about what not to do.