[Infographic] Singapore – The Startup-Friendly El Dorado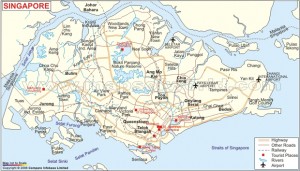 Singapore, as we know, is a startup-friendly city. As a technology and startup system it is supported by its government to some extent or another, and has attracted many entrepreneurs from around the region – and indeed from around the world – to start a company here. But is there any data supporting this?
Apparently there is. Here's an interesting infographic from Seedstars World that compiles some of the interesting facts and figures surrounding the island state's startup ecosystem that justifies its reputation as a startup friendly nation:

Daniel Goh is the founder and chief editor of Young | Upstarts, as well as an F&B entrepreneur. Daniel has a background in public relations, and is interested in issues in entrepreneurship, small business, marketing, public relations and the online space. He can be reached at daniel [at] youngupstarts [dot] com.