by Julie May, CEO of bytes of knowledge (b:ok)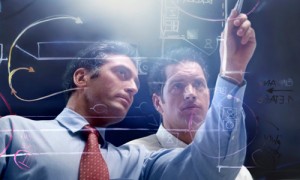 Most IT projects require a variety of skill sets, from design and software development, to hosting and project management. It's difficult to find someone who is an expert in two or more of these skills areas. For example, the field of computer programming does not tend to attract people with strong communication skills.
To ensure your technology project has effective oversight, you'll want to work with a project manager who can continually manage the schedule and budget, track deliverables, follow up on requests, schedule client conversations, drive efficient resource allocation and much more.
Here are three questions to ask your IT services vendor and project manager to determine the likelihood that your project will be well managed:
How will you stay focused on the end goal?
You don't need a perfect system, just a system that solves a problem. IT firms are responsible for keeping the focus and end goal in sight and should also counsel you against setting lofty goals.
Do you understand how my business is run, and more importantly, how it makes money?
If your IT firm doesn't have a firm understanding of what your business does, its associated workflows and how it makes money, they won't be able to help you make important strategic decisions along the way, and they are less likely to respect your opinions and preferences.
How will you ensure quality?
Ask a potential vendor about their philosophy and approach to ensuring quality. A good firm values quality. They'll say that quality must be built in, not bolted on; that testing is important, but it's only one component of quality; and that achieving a high quality outcome requires your involvement with the team and commitment to the project.
Julie May is CEO of bytes of knowledge (b:ok), which she founded in 1995 with her husband, Charles. Together they have built b:ok into one of Nashville's leading technology companies, providing digital media development and comprehensive IT services. This is Julie's first of four guest columns on how why technology projects run over budget and past deadline and what you can do about it. Visit bytes of knowledge online at www.bytesofknowledge.com.