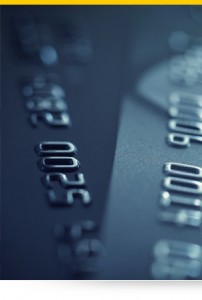 American Express loves to charge large fees on their product. I have met many employees of Amex, and the golden rule is to charge a fee. They want affluent customers, and affluent customers can afford fees. How very 1980s of them!
However, sometimes the fee can be justified. The real question is whether you would normally purchase the benefits offered by Amex. If you would, then you will be better off.
The first $79: Amazon Prime.
Do you like to shop on Amazon? Amazon prime offers a number of benefits, including free 2-day shipping, free access to Amazon Instant Video and the ability to borrow from the Kindle Owner's Lending Library. For those who love Amazon, you know that it costs $79 per year. If you sign up for the American Express Platinum, you receive one year free membership to Amazon Prime. (You have to $2,000 in the first 3 months to receive that offer).
The next $200: Airline Fee Credits.
Do you travel often? Do you find that you get stuck with baggage fees, flight-change fees, in-flight food and beverage purchases or maybe a lounge access fee? Well, so long as you register the airline with American Express, you will be reimbursed for the $200 of that expenditure.
The next $399: PriorityClub Access.
When you travel, do you want to relax and unwind in a lounge? PriorityPass is a great option. For $399, you receive membership that entitles you to free access to 600 lounges globally. If you want a guest to join you – that costs $27 per visit. Membership of PriorityPass (Select) is included with your American Express Platinum Card.
(Note: you can no longer access United Airlines or American Airlines lounges with the card. In addition, while you can continue to access Delta lounges, you can no longer bring guests with you).
And even more savings on Business or First Class ticket purchases.
If you purchase Business or First Class tickets – you can get savings on companion tickets when purchases with American Express.
$450 can seem like a lot of money. But, if you anyway planned to join Priority Pass, to check in some bags and to join Amazon Prime – then you would more than make up the annual fee. But you have to be honest with yourself. This is not a great deal if you don't plan on using these benefits.
The advantages of the American Express Platinum Card don't stop here. You also earn valuable Membership Rewards Points. Input how much you spend every month into American Express Platinum Card calculator, and you can see the value of the points you will earn. The $ value in the table already takes out the $450 annual fee. So, if you were going to spend that money anyway (on PriorityClub membership, Prime and others), then you are actually getting even more.
Perhaps the best part about American Express remains the service. They have consistently ranked as one of the best service brands in the industry.
The American Express Platinum Card has definitely taken some hits recently, including:
Ending the lounge benefits for United Airlines and American Airlines
Ending guest access for Delta Airlines
Ending the ability to transfer points 1:1 into United Airlines
But, the card still delivers incredible value and tremendous service. Don't let the fee scare you – there is real value to be had with this product.