by Nathan Parcells, co-founder and CMO of InternMatch
The new year is upon us! While you may be formulating new business plans or trying to find funding for your next venture in 2014, you likely have a new intern or two on your hands as well.
Long thought to be paper pushers or errand runners, interns can actually contribute to the success of your organization. With the right sorts of mentors, access to cool projects, and ability to take on tasks on their own, interns can gain a lot from their experiences. You just have to onboard them properly to ensure success.
Onboarding processes can make or break any employee – particularly interns. Here are five steps you must take when onboarding spring interns:
1. Evaluate expectations.
From the beginning, you need to evaluate your expectations. Whether you want to increase website traffic by five percent, secure fundraising opportunities, or just raise your clientele, your interns should be aware of your expectations. This is even more important if your business is fluid and growing — if things can change suddenly, they need to be aware of it.
Tip: List your expectations in an onboarding document and have your interns reference it during regular intervals to ensure they're on track.
2. Highlight company culture.
Company culture is an important part of your organization. Whether you have a "work hard, play hard" mentality, believe personal lives shouldn't interfere with operations, or enjoy bonding opportunities, communicating this can help your spring interns adjust to their new environment. This also assists with performance and engagement.
Tip: Particularly if you have a relaxed atmosphere, try not to blur the lines between intern and employer. Though it's important to connect with your interns, they shouldn't forget that you're an authority figure.
3. Provide mentorship opportunities.
While the entire internship program should be a learning experience, your spring interns shouldn't be let loose on day one. Providing ample mentorship opportunities, especially in the first few weeks, allows them to learn the ropes. Plus, it's what many interns want: research indicates that 47.3 percent of interns want access to executives and mentorship.
Tip: If you're on-the-go trying to land funding or run multiple offices, finding time for mentorship might be tough. If this is the case, let newbies work with existing interns. For example, have new interns help existing interns on a task. This shows them how you'd like work to be done and provides them with the mentorship opportunities they need — even if they aren't from you.
4. Discuss organizational history.
It's all about where you've come from. By giving your interns insight into your organizational history, you provide them with the backstory of growth, whether you're just getting on your feet or are a fully funded startup. Plus, talking about your history head-on plays into why you operate the way you do, have a certain type of team, and want to achieve particular goals.
Tip: Don't shy away from the bad times. These learning experiences — which obviously helped you — can be valuable to young adults who are just getting started.
5. Note future hiring plans.
While your intern may be happy to assist you during their three-month stint, they need to know your plans for the future. Even if you have a small organization, answer the following questions during the intern onboarding process: Do you hope to hire interns after the program ends? What can they do to stand out? Additionally, if you don't plan on hiring, can the intern extend their tenure? Answers to these questions can help your interns to map out their careers, whether it's with you or with another organization.
Tip: Provide an "ideal employee" tip sheet that your interns can follow during the program. Showcase information on what you're looking for in a potential permanent team member, from gaining certain results to having particular personality traits.
Onboarding your spring interns not only creates a more fulfilling program, the process also helps young professionals to work to their full potential. And, when full potentials are met, everyone benefits, especially your organization.
Do you onboard your interns? What are some other ways to onboard them?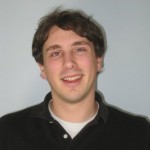 Nathan Parcells is co-founder and CMO of InternMatch, an online platform connecting the best intern candidates and employers. Connect with Nathan and InternMatch on Facebook, LinkedIn, and Twitter.