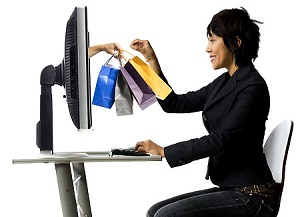 Even though they will add products to the shopping cart, one study confirms that over 65 percent of consumers visiting your online store will abandon those carts and your overall website. This is one of the main reasons the average conversion rate within the world of eCommerce is barely over two percent, according to Savvy Panda.
However, there are several key ways you can shift this figures back in your favor:
Don't Require Customer Accounts.
One of the last things you want to do is require your customers to register for an account before they can finalize their order. Keep in mind that the average online consumer is not trying to spend a substantial amount of time on your website. Studies show that 25 percent of your customers will abandon your website if a single page does not load completely in the first four seconds.
They are not interested in spending an additional amount of time to sign up for a customer account that they didn't really want in the first place. The best course of action to take in this regard would be to follow the pattern of 80 percent of major retailers within the United States alone, according to eConsultancy.com, and offer your customers a guest checkout option within your shopping cart platform.
Openly Disclose All Fees and Costs.
Another way to increase conversion while decreasing your abandonment rate is to openly disclose all fees and costs associated with your products. Even though it may seem like an effective sales tactic to conceal additional costs and expenses, such as shipping and handling fees, you can actually be losing customers by doing so. The same study showed that over 20 percent of consumers abandon their shopping cart platform because of shipping costs that were not clearly mentioned upfront. Make sure you keep all your fees and expenses clearly visible, because this will make it easier for your customers to build trust in your website and overall brand as a result.
Keep Your Prices Competitive.
You may think your product prices are competitive within your respective market, but there very well could be other competing brands that are even lower. At the end of the day, your customers are going to be searching for the best deal overall, which means that the pricing of your products will play a substantial role in determining whether they finalize the sale or not.
The best approach to take is to shop around for competitive prices offered by other companies in order to make sure you are able to at least match them. This will allow you to close more sales, because your customers will not necessarily feel the need to look elsewhere in order to make sure they are getting the best possible deal. Doing so will allow your customers to find their way to your shopping cart platform much sooner than ever before.
Reduce the Average Completion Time.
Search for effective ways to reduce the amount of time it takes to complete the checkout process. For example, don't require customers to complete billing and shipping address information manually because, in most cases, this information will be the same across the board. If you decide to use a CAPTCHA system for authentication purposes, make sure you use a standard setup that is easy to complete instead of an overcomplicated system that you personally developed. Following these steps will make it easier for your customers to reach your shopping cart and finalize their orders without any hesitation.