by Jeffrey Kadlic, co-founder & managing partner of Evolution Capital Partners
The great business achievers of our time have all been men and women who were not held back by false modesty or fear; they tread new paths, trail blazed solutions where none had even seen the problem yet, and never let doubt keep them from going beyond the status quo or digging beneath the current fads and facades, looking for their dreams and goals with gusto, persistence and hard work.
But they also had helpers.  Behind every great entrepreneur proudly stands a support group of men and women who shared in the vision and the work, who contributed their mite to the effort that brought top results and accolades all around.  It's somewhat similar to the way we regard Santa and his elves; the big guy gets the name recognition, but we all know that it's the anonymous elves toiling away in the background that help make every Christmas a smashing success for Mr. Claus.
As Carol Roth points out in her marvelous book, "The Entrepreneur Equation", entrepreneurs need to take a look at Kris Kringle, alias Santa Claus, because "it takes one Santa Claus and a lot of elves" to make the Holiday a memorable event.  Santa has his elves and business leaders have their employees; so let's what Santa has to teach the entrepreneur about working with a staff:
Hire only the best.
Can you imagine Santa Clause hiring a grouchy elf or one that didn't know one end of a hammer from the other?  Not on your candy cane!  It's the same in the business world for any entrepreneur; if you want quality staff you have to hire quality, no matter how long it takes.  Of course, Santa sort of has a monopoly on his labor, since no one else is in the market to hire elves – which should keep the entrepreneur ever searching for that person who is just right for their organization.  Close fits in clothing and in staffing result in the same thing – irritation.  We don't know what happens to the sub-par elves that Santa doesn't use.  Maybe the Easter Bunny of Tooth Fairy gets them, and that's why they don't get nearly as much press as Mr. Claus.
Get personal.
We bet that Santa knows the name of every elf that works for him and that ever worked for him in the past.  He doesn't give them numbers or call them vaguely "buddy", "chum", or "shorty".  He knows his staff, knows their strengths and weaknesses, and deploys them accordingly.  A crackerjack entrepreneur will do the same.
Does Santa pay his elves in candy canes?
We don't know; maybe they get Hostess Snowballs or Eskimo Pies.  But whatever they are paid in, you can be sure that it's the best quality and that it's fair.  We never heard of sit-down strikes or work stoppages up at the North Pole.  Santa treats his elves with respect, and they in return love the jolly old guy.  Fairly compensated employees give their best, whether at the North Pole or in Cleveland, Ohio.
[Image credit: Wikipedia]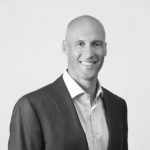 Jeffrey Kadlic is the co-founder and managing partner of Evolution Capital Partners LLC, a small business private equity fund investing growth equity nationwide in Second Stage Companies.  Evolution specializes in helping entrepreneurial businesses successfully navigate the critical transition through No Man's Land by providing the capital, management, infrastructure and other resources necessary to leverage the time and energy of the business owner.