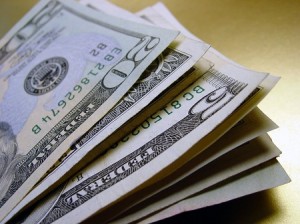 Small business owners face a unique set of opportunities and challenges in our economy. There are many local resources available that can help with a variety of entrepreneurial needs, from networking and training to securing a small business loan  or business line of credit. Many of these services are offered at low or no cost to help foster economic development in specific regions. Be sure to take advantage of these programs and learn how to grow your business.
Small business support.
The U.S. Small Business Administration (SBA) is a national organization that supports businesses around the country. With local offices in every state, the SBA has four primary functions –business financing, entrepreneurial development, government contracting and advocacy. Your local chapter can help you secure an SBA loan, or offer counseling sessions and strategy for business development.
Small business loans.
Whether you're planning on expanding your business or refinancing existing debt, a small business loan from your local bank branch can provide you with the funds you need, now. Small business loans can be used to finance anything that has to do with your business, making it a great resource if you have plans that require more cash than you have on hand. To help you decide how much money to borrow, consult a business loan calculator. The debt service coverage ratio will help you determine a reasonable loan amount that you can repay based on your business's current earnings. You might also consider a business line of credit instead of a small business loan if you need to manage seasonal cash flow, want flexible payments or prefer to borrow with revolving credit.
Small business groups, networking and training.
If you're seeking support from other local business owners, try looking into your local chamber of commerce. Created to advocate on behalf of local businesses in communities, cities and states, a chamber of commerce is a great source for networking and will give you the chance to:
Make your product or service known to other members
Connect with other businesses that provide services you may need such as printing, marketing or bookkeeping
Establish joint ventures and cooperative advertising
Learn about local events where you can promote your business
Qualify for low-cost employee health insurance
Give back to the community through mentorship and volunteering opportunities
Using local resources.
Small business owners can find a variety of local resources that can help with the tactical operations of running a business, securing funds and expanding their networks. Being involved in local organizations, whether the chamber of commerce or the Small Business Administration, is a great starting point to get your voice heard in the community and let others know about your business. These local organizations can also assist you in finding a bank that offers small business loans or a business line of credit.
Sponsored content was created and provided by RBS Citizens Financial Group.