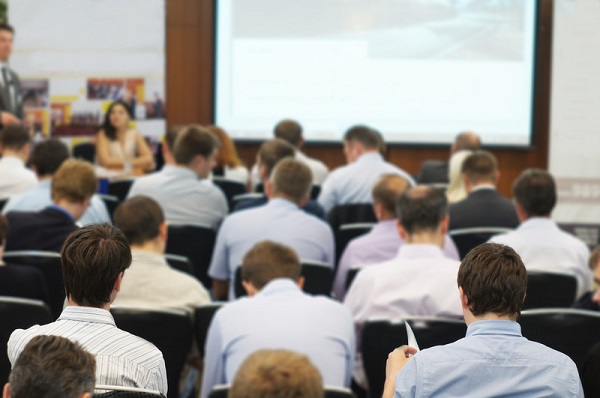 by Jen Hawkins, Director of Marketing at DoubleDutch
Marketing well at a niche business event can be incredibly beneficial to the overall business development efforts of your company. Making the right moved can bring in more sales, the right niche clientele, and it can keep your company at the forefront in your industry. There are opportunities at something as simple as a sales incentive meeting at your place of business, or as big as sponsoring an industry leading conference or trade show. Whatever the event, it is so important that the event manager has the tools needed to make it a successful marketing initiative the way it should be!
These five tips can help bring in the crowd that you want in order to boost sales and meet your marketing goals:
1. Go Mobile With It.
Going mobile with your event is very easy when you use an event or mobile conference app for your phone or tablet. This type of app enables you to organize the event depending on what you are doing each day. You can also boost sales by keeping your customers motivated throughout the entire process through gamification tools, surveys, and more. The event app allows you to send messages to clients who sign up so that they are continuously reminded of the event, where to attend and what will be at the event itself.
2. Go Social With It.
Use social media outlets to get your event known and out there for customers. As a business owner, you probably already have one or more social media pages where your clients can find you. Use these pages to let customers know about different events that you will be holding so that they know when and where to attend.
3. Plan Out the Entire Event.
It is a good idea to plan out your business event weeks or even months prior. Let's say that you own a restaurant and want to have a day where you will be giving away free drinks or a free appetizer. You have to make sure that you have enough inventory to keep up with the crowds. By planning out the event with plenty of time at your disposal you can be sure that you'll have the time to make changes and deal with potential challenges that come your way.
4. Cater and Advertise to the Right Crowd.
Not all businesses cater to all kinds of people. If you are more of a white collar business and you'll be throwing a specific type of event, it is important for you to advertise to other business owners and people who are within the field you work. By catering to a specific type of crowd, you will get a better turn-out than if you just advertised without paying any attention. Entrepreneur.com has a great article on this topic we recommend checking out.
5. Keep Up with Customer Inquiries.
Before, during and after an event, you should be prepared for a lot of customer feedback. Customers and clients will be emailing you, sending you letters and contacting your office by phone with comments, questions and even complaints. You need to be prepared for this and you need to handle each situation individually so that customers are left satisfied.
Holding a business event can be beneficial in more ways than just one. The event can boost sales and get more people to make use of the type of business you own. By using the right tools, like mobile apps, social media and basic marketing tactics, you should have a worthwhile event that truly helps your company's marketing efforts. The most important things are to know the tools available to you, to plan the event well in advance and to keep up with customer feedback as much as possible.
Jen Hawkins is Director of Marketing at DoubleDutch, and excels at startup marketing, brand Development, and product marketing. Connect with Jen on Google+ or LinkedIn.