[Infographic] The Hidden Benefits Of Part-Time Work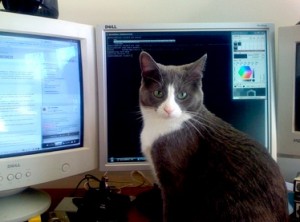 Here's an interesting fact about the US job market – fully 97% of new jobs created in 2012 were part-time or freelance positions. More people are turning to freelance work as stable, permanent jobs dry up, or simply decide to turn to a more flexible working arrangement to suit their evolving lifestyles. This number is likely to grow over the next few years as the trend of remote, freelance and casual work takes off across the world, with the rise of online freelance staffing sites and adoption of mobility tools.
This isn't necessarily a bad thing. Part-time work can allow incredible flexibility, potentially giving you up to an additional 10 hours of extra time a week to do what you want. Here's an infographic that shows you some of the benefits of part-time work you may not have realized:
[Infographic credit: DegreeQuery.com]

Daniel Goh is the founder and chief editor of Young | Upstarts, as well as an F&B entrepreneur. Daniel has a background in public relations, and is interested in issues in entrepreneurship, small business, marketing, public relations and the online space. He can be reached at daniel [at] youngupstarts [dot] com.