by Morgan Sims
Technology is a booming industry, with Web 2.0, mobile applications, and software creating major opportunities for business leaders. Several up-and-coming business leaders emerged within just the past few years, marking the waves of change in the world of business and technology.
Here are four business technology leaders paving the way for future innovators:
1. Marissa Mayer, Yahoo! President and CEO.
Image via Flickr by Giorgio Montersino
As Yahoo! struggled to compete with search engine giant Google, the company hired former-Google spokesperson and key executive Marissa Mayer to take over the reigns as President and CEO.
Mayer earns a spot on Forbes' 2012 list of Power Women and Time's 100 Most Influential People in 2013. She gets tons of press coverage for ground-breaking policy changes — most notably, her decision to ban telecommuting for Yahoo! employees shortly after taking over as CEO, but instituting a generous parental leave policy for moms and dads of the company. She also is credited for overhauling Flickr, redesigning the homepage, and acquiring Tumblr and Summly. More recently, she was featured in September's edition of Vogue, in a photo depicting "unconventional CEO in an unconventional pose," according to Mashable, which has received a lot of attention.
2. Jeff Bezos, Amazon Innovator.
Image via Flickr by jurvetson
Jeff Bezos revolutionized the world of e-commerce with the launch of Amazon, now one of the most popular mass Internet retailers today. Bezos also earns credit for developing the concept of "predictive analytics," which targets product listings and advertisements to shoppers based on their shopping history. Forbes names Bezos one of "The Greatest Living Business Leaders Today," and that accreditation continues to be validated, as he now owns The Washington Post.
Amazon started out predominantly selling books, but quickly grew to tens of millions of products in a variety of categories. Today, Amazon competes with media brands for movie and digital media sales, such as e-books and digital movie downloads, which are becoming even more popular as mobile usage is on the rise.
As a groundbreaking entrepreneur, Bezos has often been described as surprisingly grounded, and extremely adept at explaining his complex, ideas, and visions for his companies. In a recent interview with ABC News, Bezos allows viewers a glimpse into his mind as he discusses what sets Amazon.com above.
3. Pete Cashmore, Mashable CEO.
By now, pretty much everyone's heard of Mashable. What began as a simple tech blog quickly emerged as one of the leading Internet publications — impacting practically every facet of technology and business. Mashable's Founder and CEO, Pete Cashmore, earns props from Forbes as one of "The 30 Most Influential People in Tech."
Cashmore created what is today the prominent Internet publication on tech trends, considered a reliable source of information on technology, gadgets, social media trends and tactics, entertainment, and more. Mashable is widely recognized for The Mashable Awards, an annual program naming the top websites and applications in a variety of categories.
On a personal level, he has leveraged his platform's popularity by raising money to build water wells in Africa, which led to the launch of the Social Good Summit; an annual conference focused on using social media to make the world a better place.
Image via Flickr by Richard Moross
4. Perry Chen, Kickstarter CEO and Co-Founder.
Technology revolutionizes the way you work and play, and reduces barriers of entry for entrepreneurs. Kickstarter is a crowd-funding application that allows anyone to create a project and ask for investments from any interested party. Perry Chen, CEO and Co-Founder, is another technology innovator earning a spot on Time's Most Influential People list of 2013.
Despite Chen's desire to remain a small company, Kickstarter is everywhere. From independent films to product inventors, Kickstarter is one of the most widely used crowd-sourcing platforms.  Even Whoopi Goldberg raised enough funding for creating a documentary in July 2012.
These four business technology leaders are just a few of the many innovators in the space making great strides and blurring the lines between traditional industries and the Web. Everything from the way you shop to the way you digest news changes before your eyes, thanks to leaders like these who step beyond the traditional boundaries and take risks every day.
Image via Flickr by Jason Hargrove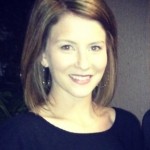 Morgan Sims is a writer and graduate of the University of South Florida who loves all things tech and social media. She has been involved with two startups that had their fair share of struggles, and taught her a lot about what not to do.