[Infographic] Starting A Business In Singapore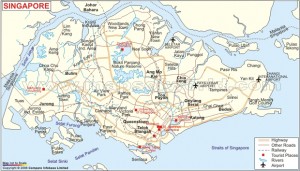 Singapore is considered to be one of the easiest and best places in the world to start a business – in fact, Singapore ranks just behind the United States, in having the highest level of total entrepreneurial activity among 25 selected economies globally, according to the Global Entrepreneurship Monitor 2012 Singapore Report.
If you're looking to start your own company here – let's say, a plumbing business – probably the best resource to start from is the government-run Enterprise One site, where there are guides to issues starting a business ranging from recommending the right incorporation type to applying for various licenses online. Otherwise you may want to check out this infographic put together by the good folks at SingTel myBusiness that helps you decide on your business structure, choosing a corporate bank account and funding options, as well as various cloud-type services for your business:
(Click here to view a larger version)

Daniel Goh is the founder and chief editor of Young | Upstarts, as well as an F&B entrepreneur. Daniel has a background in public relations, and is interested in issues in entrepreneurship, small business, marketing, public relations and the online space. He can be reached at daniel [at] youngupstarts [dot] com.