by Amanda Smith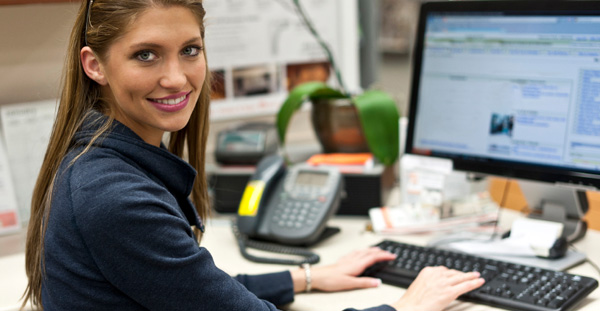 Managing a growing business could mean dealing with more and more task each day. Poor time management and prioritization of work can often lead to unintentional negligence of other more important tasks.
Thankfully, you can always turn to technology to get the assistance that you need. If you feel like you are juggling tons of work and ending up compromising quality, you may want to think about getting a virtual assistant.
What it is.
From the term itself, a virtual assistant provides services virtually. Also known as VA, it is a person tasked to provide administrative, technical, or creative services. It is often similar with office secretary or manager, but instead of having the tasks done in the office, the virtual assistant does all of them at a home office with a computer, internet connection, and phone.
What to outsource.
Basically, the virtual assistant takes on the responsibilities that you would rather pass on to someone because no one else in your team has enough time to do it or you would rather have them focus on something else that are less repetitive and more in need of crucial decision making.
Here are some of the things you can have your VA do on your behalf.
Bookkeeping. You can worry less about keeping tabs on bills, account payables, and other bookkeeping matters when you get a virtual assistant. Keeping track of outstanding invoices or unpaid bills is one of the basic tasks you can assign your VA with.
Proofreading and editing. A skill that you must look for in screening is virtual assistant candidate is his/her proofreading and editing skill. A VA can work on correspondence and other business communications, thus it is important to have a strong background in written and oral communication.
Managing emails. Being busy also means finding yourself swamped with emails, some of which are not even important and are only burying down the urgent ones. You can acquire better email management through a virtual assistant who can filter your inbox to let you respond to the important mails and leave the rest for him/her to deal with on your behalf. Make sure though that you provide proper guidance and clear instructions to reduce errors categorizing the mails.
Booking and plotting schedule. One of things that is most likely missed when there are too many tasks at hand is plotting one's schedule. Meetings may overlap and trips may be forgotten until the last minute. A virtual assistant can help you manage your appointments and organize your calendar. For out-of-town travels, the VA can even assist in booking airfare, searching for a good hotel, and preparing an itinerary.
Preparing presentations. Another basic task that you can entrust to your virtual assistant is preparing presentations. From the raw data that you provide, you can assign your VA to convert it into an appealing PowerPoint presentation or a summarized word document.
Updating your database. Building a strong relationship with clients and partners is important in establishing your business. You need to strengthen your tech PR strategy to maximize the power of the internet. Likewise, you need to keep a list of all important contact details. But how many of the calling cards you received have you actually saved in a database? Now is the best time to update your contact list to collate information of partners, client, and potential customers. Work it out with your VA.
What benefits you get.
Evaluate the status of your business and decide whether or not you need a virtual assistant at this point or possibly in the future. Aside from saving time, getting a virtual assistant can save you money and space. Because they are often project-based or independent contractors, you can maximize well the time that you are paying for them. So when there is no project, there is also no need to pay for a VA. This also means that you don't have to spend on their benefits or the equipments and supplies that they need. And since a VA doesn't need to be physically present in your office, you are practically saving space.
Amanda Smith has a penchant for writing about technology and gadgets, travel and arts, health and wellness, and just about anything that tickles her fancy. More of her works can be found at wordbaristas.com.