by Thomas Moran, CEO of Addison Group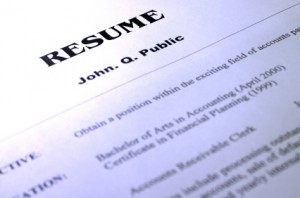 Though job numbers may be increasing, the job market is still a competitive place. With human resources departments receiving hundreds of resumes it's crucial for applicants to have a resume that's effective in order to stand out.
It's tough to stand out in such a competitive atmosphere. Luckily there are several easy ways to attract employers with a strong resume. A resume is often the first impression potential employers will get and it's necessary to make it both informative and visually appealing.
Here are some tips on building your resume:
1. Be Precise.
Resumes are not the place for run-on sentences. Keep bullets short and to the point. In addition, Moran suggests removing first person references to shorten and strengthen sentences. "It's your resume, so the first person is assumed. Applicants can also start each bullet or sentence with an action verb by removing the first person pronoun. The result is a direct and stronger sentence," explains Moran.
2. Use Keywords.
When an HR employee is browsing resumes there's a good chance that there are a handful of words they're specifically looking for. "The best place to search for keywords is in the job posting," says Moran. "Look for ways to integrate buzzwords from the posting into your resume that will register with the computer program or employee who is screening resumes."
3. Prioritize.
For applicants with a lengthy employment history, it's not necessary to include every position ever held. Focus on the experience that is relevant for the current job application and tailor it specifically.
4. Reformat.
A great resume looks modern and is easy to read. Make sure name and contact information is at the top and easy to find. For the modern aspect, employers will look for any relevant social media profiles so applicants should be sure to include the direct links. In addition, a distracting or outdated font can give away the age of applicants, unfairly dating them. The traditional Times New Roman font is acceptable, but one that's more modern is encouraged as well.
Thomas Moran is the CEO of Chicago-based staffing firm Addison Group. Addison combines a national network and localized service for broad reach with a personal touch. Specialized practices deliver the right candidate at the right time in Administration, Engineering, Finance & Accounting, Financial Services, Healthcare, and Information Technology.