by Whitney Keyes, author of "Propel: Five Ways to Amp Up Your Marketing and Accelerate Business"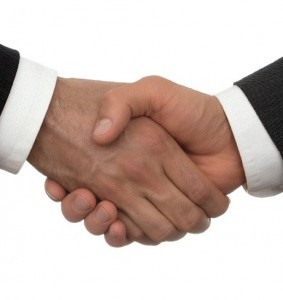 In the United States, one thing the city of Seattle, WA, is best known for is its coffee, but there's an innovative partnership happening around another source of caffeine and that's the cocoa bean. In addition to offering everything from sipping chocolates to vegan sweets, the owners of The Chocolate Box near Seattle's famous Pike Place Market teamed up with some of the city's most famous chocolatiers to create a unique customer experience called the Tour de Chocolat.
With The Chocolate Box at the head of the wheel, chocoholics boarded a luxury van and began a cross-city tour of three different chocolate shops. First stop: a tour at Theo Chocolates, the country's only bean-to-bar, organic and fair trade chocolate factory. Next: a visit to Fran's. The owner, Fran Bigelow, has been in the confectionery business for 30 years. Today, people around the world covet her candy and President and Mrs. Obama are especially fond of her chocolate covered, salt caramels. Oh! Chocolate was the final stop where, for more than 50 years, three generations of the Krautheim family have crafted premium chocolates. In between stops, tour participants enjoyed scenic views of Puget Sound and received educational stories and tips about chocolate. At the end of the tour, they returned to The Chocolate Box for a final round of sampling and shopping.
By working together, these four businesses built upon their individual strengths and brands to maximize their efforts and create a completely new experience for all of their customers. Instead of competing against one another, they pooled their marketing time, budget and resources.
The result? Since the tour began, The Chocolate Box has seen significant increases in sales, received positive media coverage across the country and has helped to put Seattle on the map as one of the hottest chocolate spots in the U.S.
"We got a tremendous amount of publicity from the original tour and it really launched us," says Michel Brotman, founder and master chocolatier at The Chocolate Box. "We've never spent a dime on marketing since then and we continue to get word of mouth and viral marketing from our customers about how much they enjoy the tour."
Day by day it becomes even more challenging to break through all the noise and clutter in the marketplace to get your voice heard, email read, Facebook page commented on, etc. But if you team up with at least one other organization, you improve your odds significantly. Your individual marketing messages become so much stronger when combined with other brands; they add a level of validation to your story – and more value for your customers.
What to look for in a partner
When it comes to partnering, try to identify someone or some organization "outside" of your business. This is not a person you co-create your business with, nor a legally binding business arrangement, but rather an informal collaborative effort where you co-create the project and share the responsibility, work, risks and profits. 
If you think an alliance is a good option for you, the first thing to do is to determine what type or individual or organization would make the best collaborator. Here is a list of conditions to consider:
1. Common vision and similar goals.
Most important is to be crystal clear about your organizational or individual future. Only then can you find a partner who shares and supports your long-term goals. Maybe they want to help improve the environment or educate families about domestic violence. Or you're both in desperate need of increased sales or getting more people to watch your YouTube videos. In these situations, it might make sense to team up to get the results you both need. 
2. Related brand attributes.
What do you stand for? What story are you trying to tell? How do you want your customers to feel when they interact with your brand? If the qualities of your brand overlap with another organization's characteristics, you may have a partner match made in heaven. 
3. Shared customer segment.
Have you come across another business that's also trying to reach single women in their 20s working at corporate jobs who have at least one pet, no TV and are writing their first novel? Then by all means explore the possibility of working together to create a combined message and joint stories that resonate with this niche audience you both need to reach.
The next time you're struggling with how you'll achieve your long-term goals consider teaming up with a partner. Two brains (and budgets) are often better than one.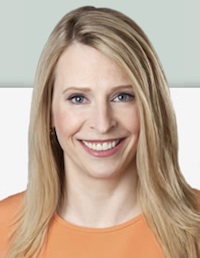 Whitney Keyes is a fellow at the Center for Strategic Communications and professor of Global Reputation Management at Seattle University. She is the author of "Propel: Five Ways to Amp Up Your Marketing and Accelerate Business".