By Pamelo Ramos, Yodle.com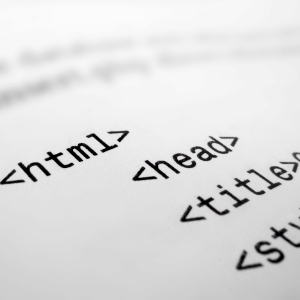 You may operate a website as part of your online retail business, or simply for informational purposes. Either way, your website represents your online identity, your face to the Internet. As such, the domain name to your website is one of the most important choices you will make.
In a very real way, choosing a domain name is as vital as choosing the name of your business itself.
Selecting a Top Level Domain.
The top level domain identifies the type of website you are operating. For instance, commercial websites often have domain names that end in .com. On the other hand, .org websites are often identified with nonprofit organizations. Educational institutions usually have domain names that end in .edu.  Newer top level domains have endings such as .biz or .info. Website domains that end in .net are often associated with consulting firms and other companies that are neither retailers nor nonprofit companies.
The top level domains listed in the previous paragraph are known as generic top level domains. They can be assigned to domain names anywhere in the world. By contrast, country specific top level domains such as .uk for Great Britain, .ca for Canada or .fr for France apply to websites registered within a certain country. Country specific top level domain names make sense if your product or company is identified with your country. 
Choosing a Domain Name.
Your actual domain name should have some association with your company or business name or with its function. For instance, a record store could have a domain name like bestrecordstore.com while a custom made clothing store could have a domain name like topqualitycustomtailoring.com. If you run a consulting company, you could use your own name as a domain name for your company.
However; you will very likely find that the domain name you want is not available. This is because each combination of domain name and top level domain must be unique throughout the entire world. In such cases, you have a few options. You can try different variations of your desired domain name until you find one that is available. For instance, top-quality-clothing-tailoring.com is considered to be a different domain name than topqualityclothing tailoring.com. Another strategy is to give up trying to find a .com name that is available and try instead to match your desired domain name with a newer top level domain such as .info or .biz that has not registered as many domain names. 
Registering Your Domain Name.
Once you have chosen your domain name, you must register it with the Internet Corporation for Assigned Names and Numbers, commonly known as ICANN. Registration guarantees your claim on the name and prevents anyone else from using that exact combination of domain name and top level domain. However, you cannot register your domain name directly with ICANN – only an authorized website registration agency can do that. The price you will pay for registration varies; however, and the term for registration also varies, although either one year or two years is the most common length for website registration, after which you must renew your registration to retain exclusive ownership rights to a particular website.
Pamela Ramos is a web developer and consultant. Visit Yodle's facebook page to see how they help their customers reach out to local business.