by Nilesh Bhojani, co-founder of Markitty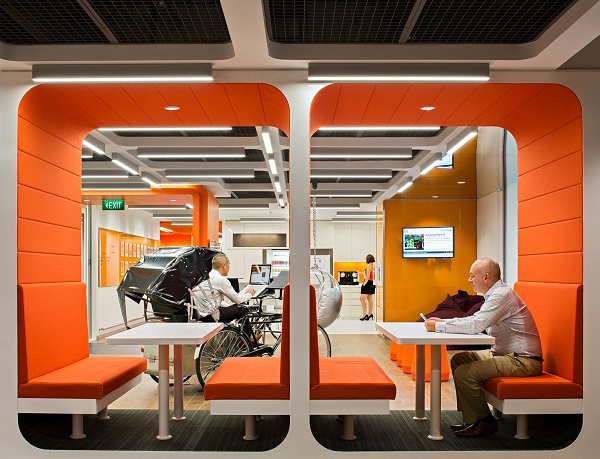 You spend a lot of time and effort marketing to your customers and prospects: do you spend any on marketing to your own employees?
Internal marketing helps with employee retention and improved hiring: more importantly, it helps your customers and other stakeholders get a consistent brand experience. Employees outside of sales and marketing are usually unaware of your positioning and latest marketing messaging.
You might advertise in a local newspaper about how your rating on Yelp for customer service is highest in the area, but are afraid of saying that to your employees because you are afraid they might get complacent? You might be missing a big opportunity of using your employees as brand ambassadors.
It's time you change that, especially if you are in a business where your employees (other than those in the sales department) interact with your customers and prospects.
1. Share your business objectives.
A lot of advice is available on how enterpreneurs and business owners need to convey their vision to the employees and potential hires. But I think it is also important to share specific business objectives, especially short to medium terms. Are you interested increasing sales or would you rather have higher margins?
Are you trying to change the positioning by attracting younger customers? Have you worked out a sweet deal with a specific brand and would like to push that one for the next three months? It's important that everyone understand the strategy and tactics and are pulling in the same direction.
2. Include them in your online marketing communication list.
A newsletter that goes out to the customers should also be sent to employees. Encourage your employees to follow the company page on Facebook or the Twitter account you have (if you are concerned about inappropriate comments, create a social media policy).
Whether you communicate in an impromptu meeting on a Friday afternoon or organize a formal training, make sure that when your employees talk to prospects and customers, they are using the same catch phrases you use in your advertising.
3. Display print-outs of advertisements, fliers, brochure in the office/shop area.
Did you tell your employees about the special offers you have put up on billboards on the free-way? Make sure that whatever you communicate to the world outside, your employees are aware of it. Displaying the print-outs of your marketing material in the shop area is one easy way to remind employees (and customers) of the messaging.
4. Ask for feedback and new ideas.
Don't just tell them these things, ask for their opinions. Encourage them to ask questions and come up with new ideas. This doesn't mean you have to give out all your trade secrets, but your marketing programs are public knowledge, right? There is a good chance you have diversity in your team – skills, experience, background, age, gender. Take advantage of this diversity instead of just relying on what your own instincts or knowledge tells you.
You might think it's not wise to confuse them with all these things and it's better to have them focus on what is their primary job. But you need to find a good balance between these two. I think the best employees like to be engaged, involved in their work. If you are an entrepreneur now, think about what were your primary concerns when YOU were working for someone else – wasn't it about not knowing what is happening and why? Marketing to your employees is essential if you want to hire, grow and retain star performers.
What marketing activities are you targeting at your employees? And if you are an employee, are you well-informed of your company's marketing strategy and activities?
Nilesh Bhojani is co-founder of Markitty, an online marketing tool for small businesses. He has worked in and with small businesses managing projects, leading teams, and improving business processes. Nilesh writes at Markitty.com/blog and you can find him on Twitter @nileshbhojani.