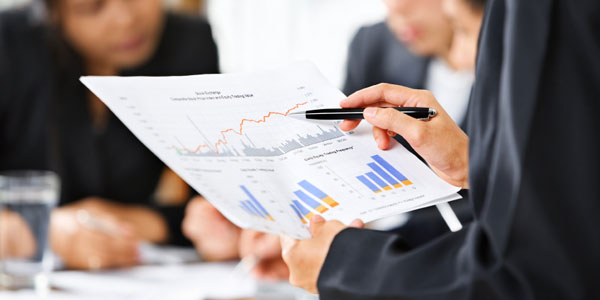 by Stacia Pierce, CEO of Ultimate Lifestyle Enterprises
Successful business owners know that you don't take a break from your business because of holidays and seasons. You must keep the growth of your business as a top priority. While this doesn't necessarily mean hard labor for you, growing your business year round is key. Now that summer has started, resist the urge to take a vacation from your business and creatively pursue new ways to get a big boost. Summer is the perfect season to launch your dream business or ramp up your current one.
Here are a few reasons why:
Summer brings opportunities to build your business through social media and technology.
– Stir up press. Summer is considered an "off season" for the traditional media. Those working in the media have fewer press releases to sift through and are more eager to find a good story to publish. This means that — with a compelling press release — you have a much greater chance in the summer of getting free publicity for your business!
– Start a new project. If you're a techie, summer can be a good time to work on a startup project. You can take advantage of the availability of crowd-funding platforms like Kickstarter.com to generate funds to run your project.
– Follow-up fortune. Summer can be a great time to follow-up with past clients or potential customers, as they will likely have more availability and down time to engage with you and consider your offer.
Summer brings opportunities for networking.
– There are more special occasions to attend — such as weddings, showers and graduations— which result in more networking opportunities, as you get to meet and talk to new people from outside of your normal circle of influence.
– It is a great time to work on building your list by hosting, sponsoring or participating in a live event, conference or community outreach. Choose whatever is most applicable to your business and spend the summer taking part in as many events as you can.
– In the summer, there are more opportunities to hand out business cards or flyers as you get out and meet more people.
– Because summer is a busy travel season, it is more likely that you will come into contact with people from outside of your geographic location, thus exposing your business and brand to an entirely new region. If your business is online, this can quickly cause it to take off!
Summer brings opportunities to gain market share.
– In the summer time, consumers are more often out and about, and spending money! In our American culture, summer time equals fun. People go into spending mode as they enjoy times of recreation, vacation and entertainment. This is great for a small business or new entrepreneur, as consumers will be more open-minded about spending money with you.
– If you provide a service to other businesses, summer is a good time to increase your business, as it is a time when your clients will need your assistance in finishing projects and launching new ones.
– While competitors are taking time off in the summer to spend time with their families, go on vacation and enjoy the outdoors, you can get busy strategically gaining market share and attracting new clients.
– As a business owner, summer is a good time to get deals and discounts. If there are services, products or materials you need for your business, use the off-season to your advantage and negotiate a lower price.
Summer brings opportunities to increase your productivity level.
– There is more down time in the summer. While others are relaxing, you can be producing and generating more income for yourself. For example, if you are a teacher, you can use your two to three months off in the summer to produce an entirely new income stream.
– The summer season brings more daylight hours, and this makes it easier to stay motivated and energized to work. People tend to wake up earlier and stay up later in the summer. If you are going to spend more hours awake, why not spend them working on your business?
Your profits can soar, not sink, over the next few months if you simply stay focused. Challenge yourself to get more done. Summer is a time to step out and not to shrink back. Your business can be in an entirely new place by fall if you use this season to push and gain new ground.
Aside from being a career expert, life coach and CEO of Ultimate Lifestyle Enterprises,  Stacia has proven her knowledge by writing 21 books, being featured on ABC News, FOX, CBS, NBC and hosting an annual conference, The Women's Success Conference, which attracts over 5,000 women annually. She was a top winner on Oprah's OWN Network contest with 7.6 million votes.