By Emily Miller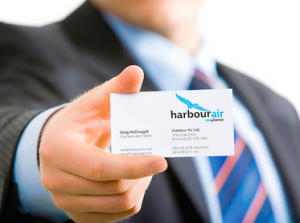 Every company has a branding message to communicate. Whether that message has to do with a physical product, a cause or a big-picture idea, it must be communicated in a clear and cohesive way.
If you're unfamiliar with the concept of branding, it may help to clear things up a little bit before we talk about how to use design in a way the furthers your branding message. Branding, in a nutshell, is your overall approach to promoting your company. This can be – and usually is – a combination of your company name, logo design, typography or other branding symbol used to identify your brand, and its goods and services.
One of the most important elements of any branding strategy is solid logo design. A good logo is important because it helps you stand out and makes it easier for customers to relate to who you are and what you do. Think of Coca-Cola, and the first thing that comes to mind is likely the company's simple, classic logo. In this article, we'll unpack logo design and how it should be approached to increase brand awareness.
Six steps to better logo design.
1. Know your ideal customer – Some companies completely overlook their potential customers in their logo design process. But getting feedback from people is one of the most critical steps in designing an effective logo. You can conduct focus groups to collect input on colors or designs, or simply survey people in your target demographic about what they do and don't like in a logo.
2. Look at what others are doing – You can find plenty of logos online and draw inspiration from those that appeal to you. You do run the risk of accidentally mimicking what you've seen, so be mindful of that. But, generally, that risk is greater if you haven't seen what other logos are out there.
3. Consider your story – Leverage your roots. How did your company get started? What's unique, interesting or odd about your story? Customers relate to businesses that have great stories to tell. Pull those out and find a way to integrate them with your brand.
4. Leverage the power of symbolism – One effective way to make an impression with your logo is to incorporate symbolism into the text. Consider the logo for online retailer Amazon.com; the yellow arrow that underscores its name mimics a smile, and the arrow begins at "a" and ends at "z," implying the company sells pretty much anything a customer could want.
5. Use wit – Today's customers – regardless of the industry – are moved by logos and brands that are smart. Remember that it's OK to be funny, silly or cool if it fits the message your brand is trying to communicate.
6. Flexible design – Lastly, but certainly not least, your logo must be flexible. For instance, if your logo is so detailed that it can be appreciated only on a billboard, then it's not versatile. It should be flexible enough to translate from your website to printed collateral pieces or custom pop displays. Your logo should be easy to read in any size, and the color scheme should be simple enough that you don't spend a fortune printing it. Work hard with your logo design team to come up with a logo that scales across multiple types of content. It should stand out online and reproduce well on printed materials.
Why logo design is so important.
In the global marketplace, customers generally have a lot of options, so you have to do something to stand out in the crowd. Your logo is one of the most logical places to begin that effort. Coupled with smart marketing and public relations, you're bound to attract the attention of customers.
Emily Miller is a marketing professional and small business blogger who contributes regularly to Professional Intern. Her educational background is in Marketing and Small Business Management, and she is especially fascinated by how technology can be used as solutions for startups and small companies.