[Infographic] Top 100 Entrepreneur Blogs To Follow In 2013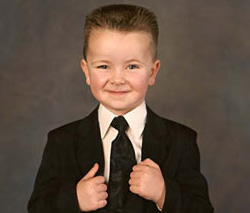 If you're looking for entrepreneur resources online, look no further – the team at CouponAudit has put together a list of the top 100 entrepreneurship and business-focused blogs they think you should follow to help your own entrepreneurship journey along.
There are familiar names such as Small Business Trends and Global Entrepreneurship Week, but the list also suggests some lesser-known blogs. Shameless plug – we're listed at #34!
Here's the infographic:

[An infographic by the team at CouponAudit]

Daniel Goh is the founder and chief editor of Young | Upstarts, as well as an F&B entrepreneur. Daniel has a background in public relations, and is interested in issues in entrepreneurship, small business, marketing, public relations and the online space. He can be reached at daniel [at] youngupstarts [dot] com.