[Infographic] 10 Biggest Entrepreneurs Under 30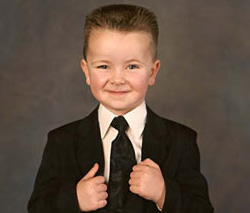 We've all heard about how Mark Zuckerberg started Facebook when he was just 20 years old, but he's not the only one taking a leap into entrepreneurship at such a young age. In fact, in recent times entrepreneurs have been getting younger.
You may not have heard of these ten people, but you may want to take note of them – if history is anything to go by you're likely to be hearing of at least some of these young online stars soon. They are young entrepreneurs who have founded companies that are starting – or in the case of Spotify and Pinterest – or have already started to make waves in the online space. And they're all under the age of 30, which only goes to prove that youth is no barrier to entrepreneurship.
Here's an infographic that shows you how the ten stack up:
[Via: www.masters-in-marketing.org]

Daniel Goh is the founder and chief editor of Young | Upstarts, as well as an F&B entrepreneur. Daniel has a background in public relations, and is interested in issues in entrepreneurship, small business, marketing, public relations and the online space. He can be reached at daniel [at] youngupstarts [dot] com.