[Infographic] The State of SaaS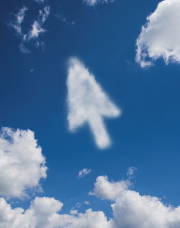 Software-as-a-service (SaaS) – essentially online, on-demand services where software and related data are centrally hosted in the cloud and accessed by users typically through computer browsers – may be the new and hip way to sell and deliver software services, but it's still lagging far behind packaged software services by a mile. While global SaaS revenue has hit US$14.5 billion last year, that's still just over 4% of the US$357.2 billion achieved by packaged software sales.
But information technology research firm Gartner expects SaaS to continue its healthy growth through 2015, when worldwide revenue is projected to reach around US$22 billion.
Enterprise cloud computing service provider Salesforce, heralded as the industry's pioneer, still holds the No.1 position despite consolidation and acquisition that's seen the number of players shrink over the years. Here's an infographic from Staff.com that summarizes the state of the industry:

Daniel Goh is the founder and chief editor of Young | Upstarts, as well as an F&B entrepreneur. Daniel has a background in public relations, and is interested in issues in entrepreneurship, small business, marketing, public relations and the online space. He can be reached at daniel [at] youngupstarts [dot] com.