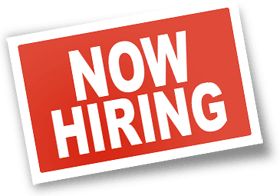 Over the years, recruiters looking for the best talent have changed tack. It's no longer sufficient to simply have a nice resume; you need to know how to get yourself noticed amongst a veritable sea of other job hunters.
Here are some tips to help you land that job you want:
1. Crucial positions in an organization need reliable and time-tested candidates and many times internal recruitment is the answer. If you're highly visible in your company, you'll get noticed.
2. Volunteer to write in the industry-related magazines wherever possible. Ideas sometime communicate your ability. You might just get called for a role with that reference.
3. Active LinkedIn users have a better chance over those who don't have an active professional online social network presence. Update your resume there regularly!
4. Twitter seems to be the next best platform where recruiters meet the candidates. So be careful and stay professional about what you tweet.
5. Seek an endorsement or recommendation from someone high up in your organization.
6. Be seen and get heard – for the right reasons – during industry events.
7. Put your resume online.
Here's an infographic that outlines these tips:
[Via: How to Write a CV]