[Infographic] Workplace Injuries: Costs And Causes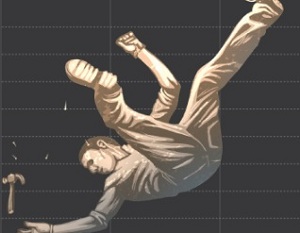 Workplace injuries are more common than we think.
In fact, direct worker compensations from workplace injuries cost U.S. businesses around US$1 billion per week. And surprisingly, many of these don't occur in high-risk environments like construction sites or factories – one out of every four cases of injury at the workplace is caused by overexertion. Yup, such as bending wrongly to pick up that box.
Here's an infographic – created by Infographic World for BOLT Insurance – that shows how much money workplace injuries costs business every year and the most common causes, so that you can protect your small business and keep your employees safe:

[Credit: BOLT Insurance]

Daniel Goh is the founder and chief editor of Young | Upstarts, as well as an F&B entrepreneur. Daniel has a background in public relations, and is interested in issues in entrepreneurship, small business, marketing, public relations and the online space. He can be reached at daniel [at] youngupstarts [dot] com.