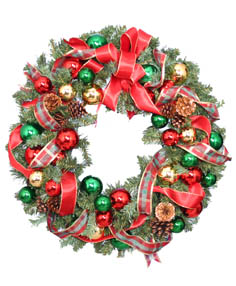 In Singapore, online and mobile shopping is set to enter a new phase. According to a new PayPal survey conducted by market research agency GfK to measure the changing ways that consumers shop and pay, Singaporeans are planning to do at least half of their holiday shopping electronically this year.
Singaporeans are expecting to shop online 15 times each this coming festive season – assuming each trip takes around three hours (what with braving the horrendous traffic, crowds and queues), this could potentially save up to 45 hours of their precious time. In fact the top pet peeves for shopping in malls are the battle with crowds (66%) and the long queues at checkout counters (62%), while nearly 50% of the respondents are only willing to wait 5-10 minutes in line at a retail store. This may spell relative disaster for brick-and-mortar companies that rely on festive buying to prop up their flagging sales in this tough economy.
But saving time has become critical to many Singaporeans – 66% of Singaporean workers saying that their workload has increased over the past 6 months. "Instead of shopping at overcrowded retail malls and battling carpark lines or MRT traffic, savvier and smarter Singaporean consumers are choosing to shop online and on mobile devices to simplify one of the craziest shopping seasons of the year," says Klas Hesselman, Head of Marketing, Southeast Asia & India, PayPal.
Mobile Commerce On The Rise
2011 was a splendid year for mobile commerce in Singapore, and 2012 promises to be an even better year as more and more Singaporeans turn to their mobile devices to shop on-the-go. According to the PayPal survey, nearly two-thirds of Singaporean shoppers expect to shop three or more times a month on their mobile devices this festive season. Smartphones and tablets emerged as the top choice to shop online with during the holiday season by almost half of respondents (43%), followed by the use of laptops (37%) and desktops (20%).
The study also showed that mobile apps are still more popular than mobile websites for Singaporean online shoppers as 78% of respondents prefer to use mobile apps to access online retail stores, 49% would like to use location-based mobile shopping apps to find great deals, and 38% want to scan QR codes shown on advertisements and promotions.
Shopping Becomes Even More Social
In addition, the PayPal survey revealed that user-generated content on social media platforms have a strong influence on what Singaporeans buy during the festive shopping season. For a start, 68% of respondents research online before they shop, and over 70% indicated that reviews – good or bad – would influence their purchase decision.
Interestingly, close to half of all festive shoppers (43%) actively search social networks for shopping deals and promotions, while 43% were also likely to redeem offers while browsing social media channels like Facebook and Twitter.
Here's an infographic that shows the potential impact of electronic and mobile commerce in Singapore during this festive season.