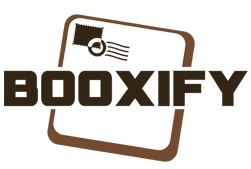 Monthly merchandise subscription services – where a random box of selected products are delivered to your doorstep- never really took off in Singapore.
A couple of years back there was originally a plan to start AsiaVentureSchwag, an Asian version of the now-defunct StartupSchwag.com, but it never did come to fruition. But a new Singapore startup is looking to resurrect the model (if not the kind of products): Booxify is an online subscription service that, at S$14 per month, will deliver a carefully curated box of four to seven different products to your home.
"Booxify is a Singapore based startup focused on creating new positive experiences in this fast moving culture, trying to revolutionize the way consumers are introduced to products that they may have been unaware of previously," says Jonathan Ng, co-founder of Booxify. "This is done through special curated subscriptions 'booxes' that enables subscribers to be product evangelists."
Booxify will launch its first themed boox this November, which is focused around eco-friendly products. "It will be our launch boox, we get the best supplies from all over the world like snacks to health products and deliver it to your door step for a promotional launch price of just $8," Ng shares.
He admit that while subscription product services are on the rise in America, it's not clear if Singapore is ready for such a service. "We are going learn by first releasing individual theme boxes, this will allow us to better understand the consumer needs, wants and demands, to enable us to deliver the right products that cover a wider demographics," he says.
(An aside: if you're a craft beer fan based in Singapore and wouldn't mind a box of random 12 bottles of craft beers delivered to your house for a certain fee, you may want to check out TheBeerCellar.)