by Adrian F. Wilson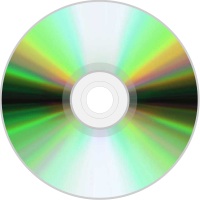 Regardless of whether you are a small business owner or the head of a massive corporation with an enormous staff, there are certain materials that become a necessity in any company. This is why there are businesses devoted solely to the duplication and replication of CDs and DVDs, for whatever your needs may be.
Whether you require a couple hundred or a couple thousand, many of these companies are ready to cut you a great deal on CDs/DVDs ordered in bulk; and here's why you should buy them and how they will help your company:
1. Employee Training.
Employees hate going through training for their new jobs. Why? It's boring! Spice up the way you prepare your employees for their work: Send them home with an informative DVD to learn more about what they're going to be doing in your business. It's certainly a lot more fun than giving them a 50-page manual to read; and if they have more fun learning about it, you know that they're bound to listen more closely and retain more information. (Plus, it's better for the environment. Go green, skip training via paper manuals, and save the trees.)
2. Free Gifts for Customers.
"Free" has to be everyone's favorite word in the English language. Want to do something a little different to entice your prospective clients/customers and get business booming? Let them know that when they do business with you, they'll get a free gift in the form of a DVD or CD. They'll appreciate the effort that you're putting in to win them over. Here are some examples of how you can do this:
A window washing company gives customers free DVD sharing client testimonials, so they can hear for themselves just how great your service is.
A yoga studio sends out CDs with music to practice and meditate to.
A company that provides students with tutors includes DVDs with free lessons in the client's subject of choice. Now the student can practice even more, regardless of whether or not their tutor is present!
3. Use CDs/DVDs as Incentives for Discounts!
Take this as an example: Maybe you send each customer ten CDs/DVDs pertaining to your business. Their job is to hand them out to friends and convince them to use your service. Why? The more people they refer, the bigger discount they get on their own purchase. By doing this, not only are you spreading the word on your company in large numbers, but you're making current clients happy by saving them money while acquiring new clients all the while. It's a win-win.
Competition between businesses is always constantly growing. More and more, you have to think of fresher and more inventive ways to get potential customers' attention if you want to not only keep up, but get ahead of the game. Hop online and check out the great deals you can get on CDs and DVDs in bulk for your employees and clients!
[Image credit: Wikipedia]
Adrian F. Wilson writes for tech blogs and likes getting quality DVD duplication for his valuable DVDs.