Ten Reasons Entrepreneurs Keep Getting Younger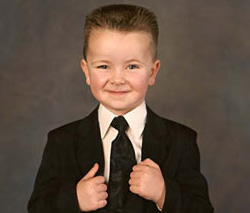 Have you noticed? Entrepreneurs are getting younger and younger these days. It's not at all uncommon to see entrepreneurs in college, high school, and even younger.
But why does there seem to be such a boom in young entrepreneurship? It can't all be about following in Mark Zuckerberg's footsteps.
We've discovered 10 big reasons why more and more young entrepreneurs are stepping out on their own.
This article was first posted in Online MBA.

This is an article contributed to Young Upstarts and published or republished here with permission. All rights of this work belong to the authors named in the article above.