[Infographic] [U.S.] The Cloud And The Classroom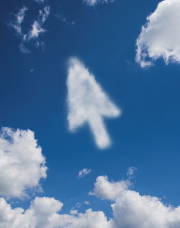 Everyone's looking at the possibility of adopting cloud computing, and the education sector is no different. Even as schools and institutes of higher learning find ways to incorporate cloud computing services into their infrastructure, technology companies – such as Adobe, IBM and Microsoft – are looking at how they can provide cloud productivity solutions better. There are services from these companies such as Microsoft Office 365, IBM SmartCloud Engage Advanced, Google Docs and Adobe Creative Cloud, all of which comes with a suite of products that can be extremely useful to the educator.
Here's an infographic that looks at the benefits and challenges of using cloud computing in the classroom, the rise in adoption of cloud computing in the education sector, as well as some popular cloud applications for educators.

[Source: OnlineColleges.net]

Daniel Goh is the founder and chief editor of Young | Upstarts, as well as an F&B entrepreneur. Daniel has a background in public relations, and is interested in issues in entrepreneurship, small business, marketing, public relations and the online space. He can be reached at daniel [at] youngupstarts [dot] com.