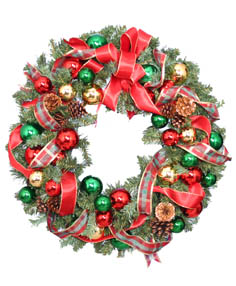 57-percent of mobile application users would consider purchasing their holiday gifts this year on a mobile device, according to a survey conducted by API technology provider Apigee. In its 2012 Holiday Shopping survey of more than 2,200 American adults aged 18 and older responded that they would buy holiday gifts using a mobile app. Considering the typical festive crush at the malls during the holiday period, this perhaps shouldn't count as a surprise.
What's also none too surprising are the kinds of items they'd buy off a mobile app: books (32%), electronics (31%), gift cards (27%), DVDs/Blu-ray Discs (26%), clothing (24%) and toys (20%) are preferred holiday gift items. What is illuminating, however, are the reasons why people buy these items using a mobile app. 82-percent of mobile app users say these are the reasons they'd use a mobile shopping app:
Browsing for deals wherever you are – 50%
Performing price comparisons inside a store – 48%
Using a mobile device to find a retail store – 40%
Redeeming electronic coupons – 38%
Secretly shopping without a spouse/significant other knowing – 25%
Buying embarrassing or personal items without using a work computer – 14%
Sneaking shopping time in at work – 12%
(Yeah, it's probably a good idea not to use the office computer to buy that Victoria's Secret lingerie set.)
More importantly for the perspective of a retailer, more than half (54%) of respondents say that there are consequences if a retailer doesn't have a mobile app:
I could waste a trip to the store looking for items they don't carry – 30%
I could lose out on the best deals the store offers – 25%
It makes me think the retailer is old-fashioned – 19%
I could lose time – 17%
I could lose money – 12%
It could hurt my loyalty to the store – 7%
"These findings demonstrate that the app economy is having a big impact on the way we live, and people are increasingly demanding a lot more from the apps they use every day," says Chet Kapoor, CEO of Apigee.